Caw roundabout accident blackspot must be addressed urgently warns Derry MLA following another collision
Foyle MLA Mark H. Durkan has called for urgent safety works following another collision involving a bus and a lorry at Caw Roundabout in Derry this week while the Department for Infrastructure said it is in talks on plans to develop traffic controls.
Published 24th May 2023, 14:39 BST

- 3 min read
Updated 24th May 2023, 14:39 BST
SDLP Infrastructure spokesperson Mr Durkan has suggested that funding from the stalled A2 Buncrana Road dualling project could be repurposed to help address the dangerous situation facing motorists in what is one of the north's west accident blackspots.
While the cause of the accident on Monday is under investigation, Translink has confirmed that "an Ulsterbus 145 service bus was involved in an incident at Caw Roundabout on Monday morning".
"We have launched an investigation and we are assisting the PSNI with their enquiries," as spokesperson said.
Mr. Durkan said he intended to raise wider concerns over safety at Caw roundabout directly with the Permanent Secretary for the Department for Infrastructure, Julie Harrison at a meeting this week.
A spokesperson for DfI said it was currently in talks with developers constructing hundreds of homes nearby with a view to agreeing funding and a way forward to progress plans for works including 'traffic signal controls' at Caw roundabout.
Prior to the collapse of Stormont, Mr Durkan said the SDLP had received information from then Infrastructure Minister that steps were being taken to progress necessary upgrades including signalisation.
The Foyle MLA said: "This is an issue both myself and SDLP Waterside Councillor Martin Reilly has been working on for many years. Despite prior reassurances from the department and some signs of progress, it has unfortunately been a case of two steps forward, three steps back.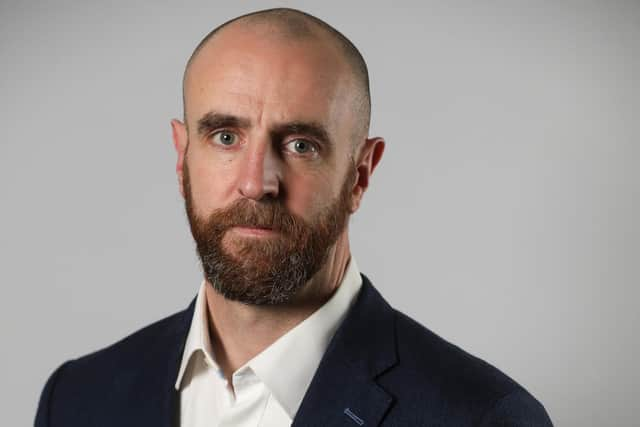 "The Caw Roundabout has the highest incident rate of collisions across the North. That has been the case for almost eight consecutive years. We're talking serious collisions causing significant damage and injury given the speed at which traffic travels along this route. The approval of 200 social housing units and an additional planning application for a further 600 homes, at the nearby Ballyoan development further underscores the urgent need for upgrade works of the road network."
Mr Durkan said he understood private funding from developers formed part of the 'cocktail of funding' to progress these upgrades, but said that there has been 'missed opportunities'.
"We must remember that phase 2 of the A6,via Maydown extends from Drumahoe to the Caw Roundabout has still not been completed. Given that this project will end at Caw it proves the need for the department to frontload works along this route."
"I will be raising this with the Permanent Secretary and will ask them to establish whether there is a separate funding stream i.e. allocations from the now shelved A2 Buncrana works, where funding could be extracted from to progress improvements at Caw which is paramount for safety in the area."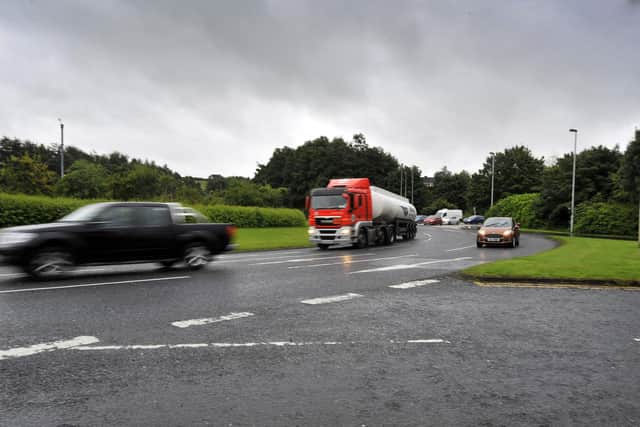 A DfI spokesperson responded: "The Department is in consultation with developers with a view to securing an agreed mechanism where we would work in partnership to upgrade Caw roundabout to create additional capacity and improve road safety.
"Under the currently proposed alterations to the junction, slip lanes would be introduced along with traffic signal controls. It is also intended to improve provision for pedestrians and cyclists to encourage active travel.
"The existing Gransha roundabout will be reconfigured to a signalised junction as part of the mitigation for traffic generated from the adjacent housing development.
"The timeframe for construction of the proposed improvements is dependent on our consultation with developers, the conditions of the planning permission for the adjacent site and future transport budgets."