Celtic FC encourages people to sign up for first ever 'Sleep Out' in Derry
Celtic FC Foundation's first-ever Sleep Out in Derry is now just weeks away and the famous Glasgow football club has said there is still time to support its 2023 Christmas Appeal.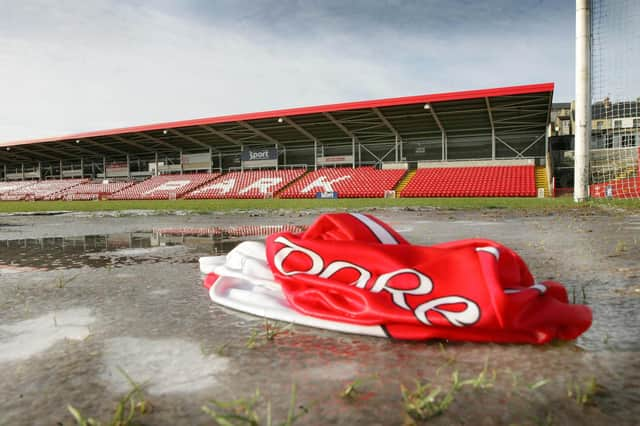 Funds raised will help bring relief this festive season to those struggling at an especially challenging time of year.
The primary focus for monies raised through this Derry event will be to provide support directly in Ireland via a number of beneficiary charities, including Foyle Women's Aid in Derry.
The Sleep Out will take place on Friday, November 17 at Derry's very own Celtic Park. The ground is now synonymous with Gaelic sports in Derry city but it owes its origin and name to its footballing past.
It was first developed as the home ground of Derry Celtic FC in 1894, at a time when football had become the dominant sport in the area. As Derry Celtic's star began to rise, prominent clubs came to play, not least the famous Glasgow Celtic in 1896.
The GAA took over the ground in the early 1900s and Celtic Park has since been the home of Gaelic sports in Derry.
The foundation stated: "We offer special thanks to our friends at The Association of Irish Celtic Supporters Clubs, the Derry No. 1 CSC and our fantastic GAA hosts, whose unwavering generosity, advice and assistance have been instrumental in the organisation of the event.
"Celtic Sleep Out, Derry participants will spend the night – from 9pm to 5am – battling the elements outdoors, all for a wonderful cause.
"Registration for the event is open HERE and places are limited and will be allocated on a first-come, first-served basis. The non-refundable registration fee is £30 per person. Please ensure you read the Terms and Conditions thoroughly before committing to your agreement and signing up.
"Each participant is tasked with raising a minimum of £135 (after the entry fee) to support this year's Christmas Appeal.
"Due to anticipated severe weather conditions, this event will be exceptionally challenging, both mentally and physically. Therefore, participants must be aged 18+ and be in an appropriate physical condition to take part."
Celtic FC Foundation will provide a ground mat and foil sheet/blanket but participants are required to bring the appropriate equipment and wear relevant clothing and footwear.