Derry family fundraising for Inner City Assistance Team in memory of Jack Edgar
The Edgar family from Carnhill are organising a sponsored pier jump in memory of their 20-years-old son Jack and other people who have died by suicide.
Published 26th May 2023, 10:00 BST

- 4 min read
Updated 26th May 2023, 12:11 BST
Jack died suddenly on December 27, 2022 and his heartbroken family and friends have been campaigning in his memory to raise money for mental health charities since then. Jack's parents, Sabrina and Tony Edgar want to encourage people, especially young men, to talk about their mental health.
Tony said: "Jack was a normal young man who was loved by everyone who knew him. He was a bit shy and quiet natured but he had everything going for him.
"He had passed his driving test and was preparing to do his final exam to become a fully qualified electrician. He asked for a specific tool for Christmas and was looking forward to getting a pay rise. He had his own work van and everything was going for him.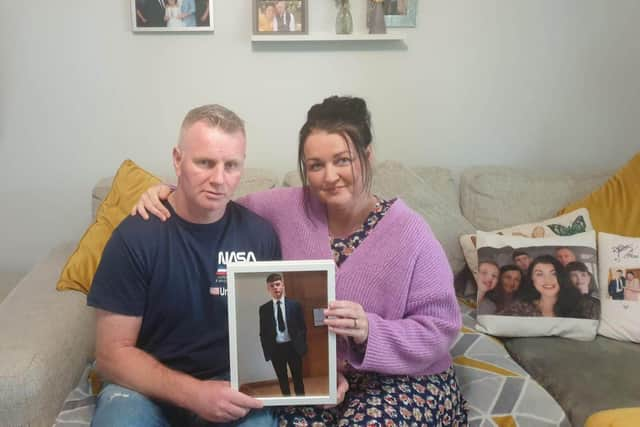 "He loved camping and swimming and he was a fighter with Strike. They're doing a memorial cup for him now, which shows how well he was thought of with them. They were like family. Jack was a big Derry City fan and loved all his good friends in Section K Block in the Brandywell, and the Ireland Supporters' Club.
"He was a deep thinker too who thought that you don't just die, your energy is moved somewhere else and he's given us so many signs now that he's still here."
The Edgars have organised a family fun day and sponsored pier jump in Creggan Country Park to raise money for the Inner City Assistance Team (iCAT) and Child and Adolescence Mental Health Service (CAMHS).
The event, called 'Jumping for all Jacks', will celebrate the lives of people who have died by suicide and provide support to their loved ones.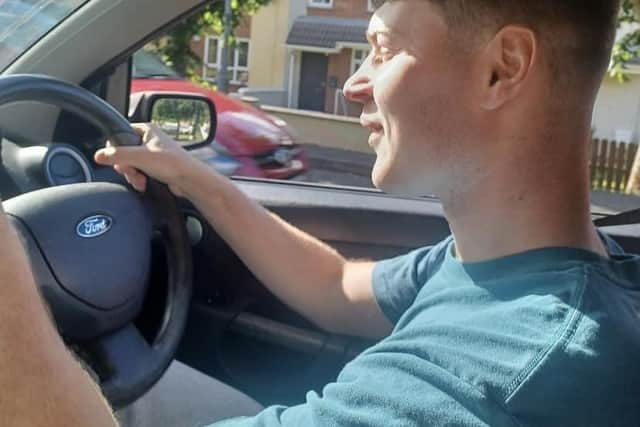 Tony said: "We know the idea might seem strange but this is about doing something fun that Jack would have loved. If Jack was here, he would be the first person to jump off that pier. We went up there every Father's Day for years but my father has dementia so he won't be doing it this year and Jack won't be there either. It will be hard for us and for other families too."
"We don't want to offend anyone with the name. We have our own reasons for doing it and we just want to bring people together. I would love for people to bring pictures of their loved ones with them on the day too. I know photographs are hard for some people but we want to put faces to statistics. When you see a picture, you see the person and you see how big of a problem it is."
Sabrina added: "This is for all Jacks, not just our Jack. We want to bring families together to talk and let wains have fun. It's not all about sadness.
"Young people don't often get to talk about things so if they're all in the same boat and have all lost someone to suicide then they might be able to talk about it more and have fun without that stigma around it."
"We want to show our two youngest that there are other people out there like them, too, who have lost a loved one to suicide," said Tony. "A lot of families don't have a big support network so we want to provide that support to them. Don't get me wrong, this all scares me. We have three other children, Kayleigh is older, TJ is 15 and Olivia is nine and we don't know whether we talk about this too much or should we put it away and wait for a later date? I'm so scared for my other children and how this will affect them in the future."
Some money raised at the fundraiser will also go towards organising a sponsored run in the cemetery on August 6. "Me and Jack were supposed to start training after Christmas so I run round the cemetery once a week now so I can still run with my son," said Tony. "The run will be brutal but what we're going through right now is brutal. It will be a memorial walk/run and people can take it as hard or as easy as they want and remember people who have been lost to suicide."
Sabrina said: "We really want to thank Premiair Refrigeration & Air Conditioning, Strike Martial Arts, all our family friends, and Pete for setting up the GoFundMe which helped with the funeral, head stone and time of work at a time where we weren't thinking straight. Micéala Breslin from Premiair wrote a beautiful poem when Jack died and they were all so good to him. We will never forget what everyone did for us. There is so many people to thank and we will be forever grateful for all the support."
Everyone is welcome to take part in the event, which will take place on Sunday, June 4. People are asked to donate anything they can on the day, with a guideline of £5 for children and £10 for adults.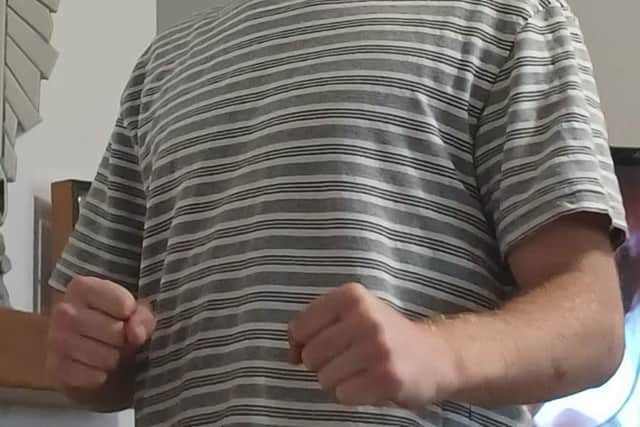 Anyone in distress in NI can contact Lifeline 24/7 helpline can be contacted for free on 0808 808 8000 in confidence; The Samaritans can be contacted 24/7 on 02871 265511 or Freephone 116 123 in confidence; Children can contact Childline 24 hours a day, 365 days a year on 0800 1111 for any issue or by visiting www.childline.org.uk in confidence.
Anyone in distress in RoI can contact Pieta House free on 1800 247 247 or text HELP to 51444; TEXT Crisis Textline Ireland on 50808 - a free 24/7 text service; Ring Samaritans 24/7 on freephone number 116-123.