Invest NI 'needs to work on a more collaborative basis' acknowledges Interim CEO during Derry visit
The interim chief executive of Invest NI has said the organisation is looking at how and where it spends its money, as he responded to criticism levelled at the organisation over its performance in the north west.
Published 7th Feb 2023, 14:44 BST

- 2 min read
Updated 7th Feb 2023, 14:44 BST
Speaking as FinTrU announced 300 new jobs for its Derry operation on Monday with support from Invest NI, Mel Chittock said he hoped to see more such announcements in future for the north west and elsewhere.
Mr Chittock was responding after the Journal asked about concerns raised locally over regional delivery.
Invest NI was established almost 11 years ago as a non-departmental public body sponsored by the Department for the Economy to "support wealth creation in NI as an enabler and catalyst to grow innovation, exports, productivity and employment throughout the business base, resulting in increased living standards for all."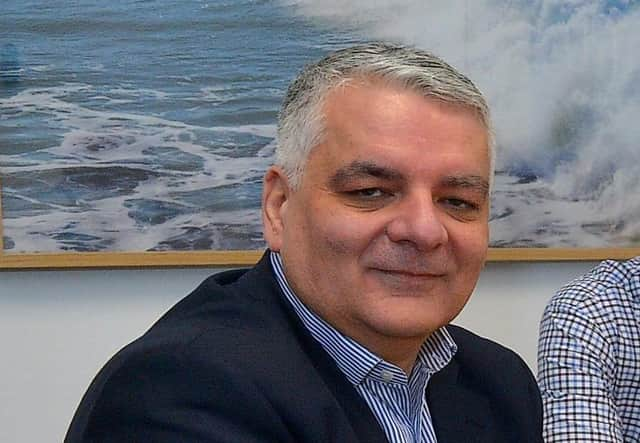 An independent review of the organisation commissioned by the department's then Minister Gordon Lyons in early 2022 reported back last month and made a number of recommendations to improve performance.
The report stated that while Invest NI remains the appropriate organisation to deliver economic development in Northern Ireland, "profound changes are needed in the
organisation that requires reform and repurposing".
It said most local councils in the north "recognised its importance and capability but there was a widespread frustration at the difficulties of engaging with the organisation".
"We also found an insufficient focus on the development of sub regional areas and partnerships by Invest NI. There is a clear necessity for DfE and Invest NI to recognise the potential contribution that the councils, colleges and other local partners can make. Invest NI can play a more active role in supporting these essential local partnerships, helping to build a more effective ecosystem overall, including strengthening the provision of support for local start-up businesses."
Mr Chittock said: "The review made a number of comments about the regional balance and our activity outside of the Belfast area.
"Over the last 12 months as I have been interim chief executive a number of changes have been implemented."
He said the organisation was "looking at where we spend our money, how that money is spent".
"We have been working our way through a series of changes – looking at how we partner on a regional basis has been one of those things. I recognise that we need to work on a more collaborative basis going forward."
He also agreed that the positive jobs announcement at FinTrU was a prime example of how partnership work could help benefit regions.
"I hope there are many, many more days like this not just for the north west but for other parts of Northern Ireland as well," he said.