'It has been amazing to focus on my art full time this year'
A Derry illustrator has seen his creation come to life in one of the busiest streets in Belfast.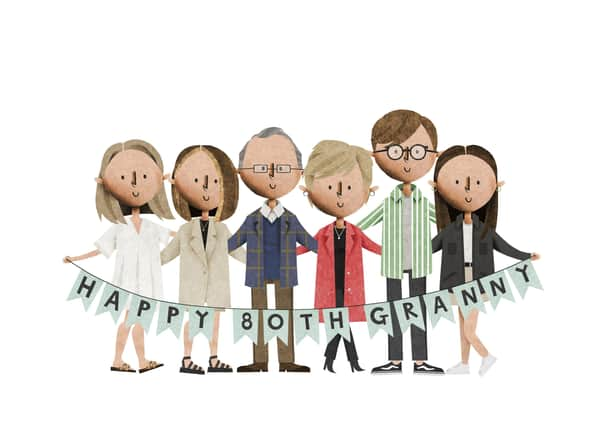 Rory Quigg was just one of a number of artist who were commissioned to illustrate a piece of work for Belfast City Council and they have all been projected onto large screens close to the burned down Primark building.
Rory said it was 'huge buzz' for him to see his work in such a prominent place.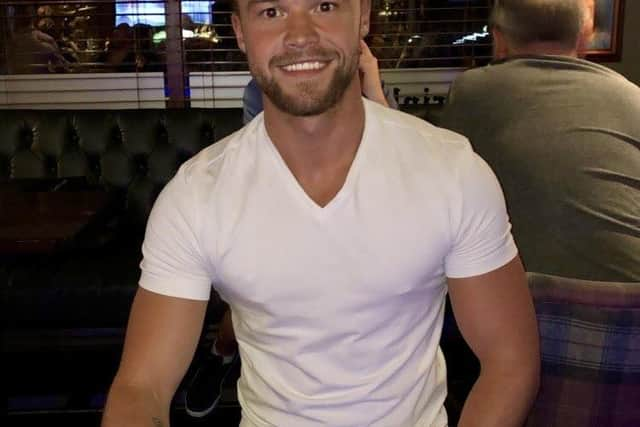 However, it is a difficult area to break into and following his graduation he worked in retail.
Over the years he had created bespoke portraits for people in the distinctive style he adopted when he was a student.
During lockdown and after losing his job, Rory decided it was time to concentrate on his art full time.
"I have been really arty my whole life and never really wanted to do anything else," he said. "I lost my job during lockdown, but it was actually a blessing in disguise.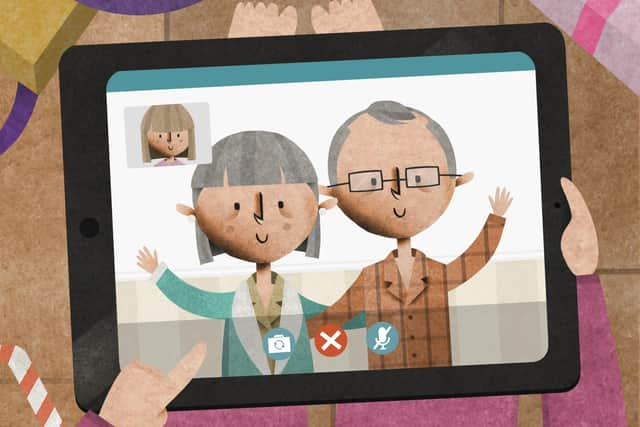 "I was able to sit in the house and have proper time to focus on my work. I was able to do more and didn't have to turn work away, which I had done in the past because I just didn't have the time."
Rory said the time at home allowed him to set up social media sites and a website to promote his work.
"This year has been so amazing for me, and I hate saying that because it has been such a difficult year for so many people, but it finally allowed me to make that jump and do art full time.
"I had always wanted to do it and I'm sure I would have done at some stage. Lockdown just made it happen that bit faster and I am so shocked at how well it has all taken off.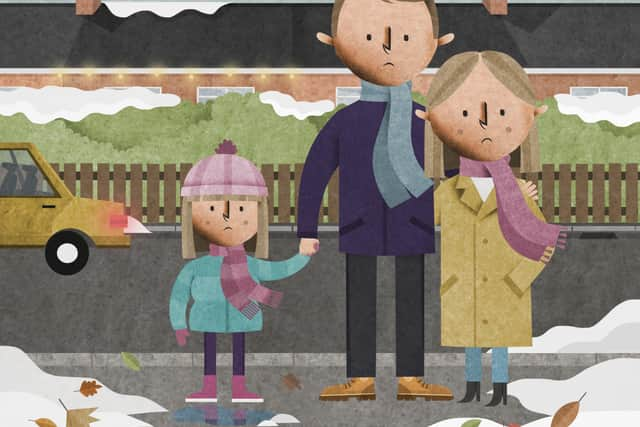 "I am getting so many requests for family portraits. Derry is so class and everyone has been so supportive. Because what I do is quite niche once people see someone else with it, they want one too!"
Rory's illustration tells the tale of a young girl whose only Christmas wish is to see her grandparents. The girl and her grandparents get bought tablets and they spend Christmas together the way that many families will be this year, over the internet.
"I am part of an agency called UsFolk. They represent illustrators from all over the UK and work quite closely with Belfast City Council. They wanted a few different videos made and mine was one of the ones chosen.
"The council wanted something with John Lewis vibes, something sentimental. I worked really closely with an animator who brought my illustrations to life and there is a really brilliant soundtrack as well."
Rory said the film is very 'on point' for this year.
"I really wanted it to be something to make people smile, but maybe make them have a wee cry too. It's something that is really close to my heart because I've been separated from family and grandparents this year. I wanted to do something that a lot of people could relate to."
Rory hopes to branch out into children's books in the future and created two for final projects when he was at college and university.
"That is my main aim and will be a massive focus for me in 2021."