Mass singing of Danny Boy at Derry's International Choir Fest
The City of Derry International Choir Festival has plans for an online edition this October 21-25, featuring a concert by guest artists Tenebrae and a mass chorus of Danny Boy conducted by world-renowned composer/conductor Bob Chilcott.
By Brendan McDaid
Published 15th Sep 2020, 08:49 BST- 2 min read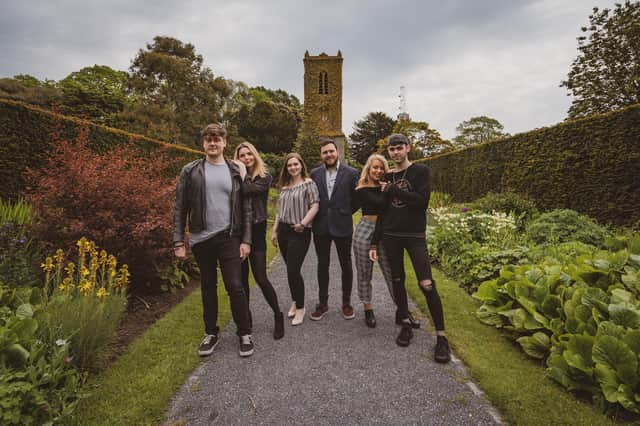 There will also be a virtual Choral Trail featuring performances from choirs across the globe, and a filmed concert by leading Irish a cappella ensemble Ardú. Founded by Derry man Ciarán Kelly and based in Dublin, the award-winning group specialise in arranging well-known popular music for six voices, creating funky beats, rhythms, melody and harmony with only their voices. The performance will take place in The Glassworks, and will be free to view on the festival's social media channels and website.
Meanwhile everyone is being invited to raise their voices in the mass rendition of Danny Boy (also known as the Derry Air or Londonderry Air) and to attend an online workshop in preparation for the recording, which will close out the festival.
Festival organisers have announced a school choir project this autumn, featuring 10 post-primary schools from Derry, Strabane, Omagh and Donegal. Representatives from each school will take part in a virtual choral performance of the ballad, 'Over the Rainbow', which will be premiered on the opening night of the festival, Wednesday October 21.
Familiar faces feature in a short series of programmes, commissioned for daily broadcasts during the week of the festival, delving into the archive of the last seven years of guest artists, international choirs, youth and community singing, from the inaugural festival in 2013's City of Culture year to 2019's seventh edition of the festival.
Festival Director Dónal Doherty said: "In a time of social distancing and isolation for so many, we have never felt such a strong desire from our many contributors and participants to feel connected through music. Friends from our previous seven festivals will be joined by many new friends from all over the world to help us create a truly memorable celebration of song for Festival 2020. We look forward to welcoming you to the party!"
Further programme information and details of how to participate in the 2020 festival is available at www.derrychoirfest.comAnd just in case you need a bit of practice here's the lyrics of Danny Boy...
Oh, Danny boy, the pipes, the pipes are calling
From glen to glen, and down the mountain side.
The summer's gone, and all the flowers dying,
'Tis you, 'tis you must go and I must bide.
But come ye back when summer's in the meadow,
Or when the valley's hushed and white with snow,
'Tis I'll be here in sunshine or in shadow,
Oh, Danny boy, oh Danny boy, I love you so!
But when ye come, and all the flowers are dying,
And I am dead, as dead I well may be,
You'll come and find the place where I am lying,
And kneel and say an Ave there for me.
And I shall hear, though soft you tread above me,
And all my grave will warmer, sweeter be,
For you will kneel and tell me that you love me,
And I shall sleep in peace until you come to me!