'Petrified' young badger caught in snare in County Tyrone: USPCA 'appalled'
USPCA representatives said they were "horrified and appalled" after a young female badger was found caught in a snare in a village in County Tyrone.
Published 2nd Feb 2023, 18:02 BST

- 2 min read
Updated 2nd Feb 2023, 18:02 BST
The petrified young badger was discovered by a member of the public, who immediately contacted the animal welfare charity.
THE USPCA said free running snares are legal in Northern Ireland and are primarily used for 'wildlife management', targeting the likes of rabbits and foxes.
Under the Snares Order (Northern Ireland) 2015, a snare must be checked at least once a day and must not be set 'in a place or in such manner where an animal caught by the snare is likely to – (a)become fully or partially suspended, or (b) drown'.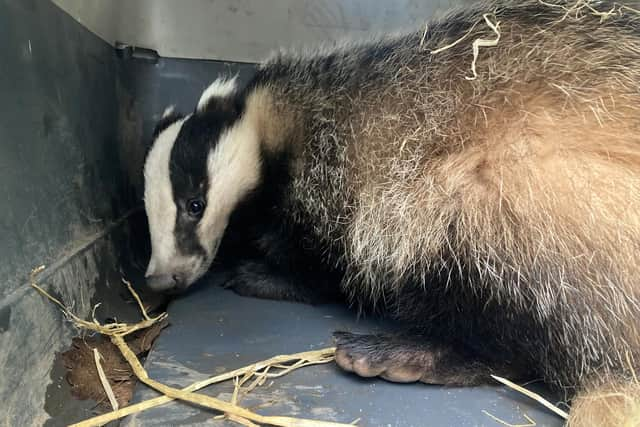 "Whilst we are unable to determine the duration of which this badger was entrapped, the depth of the hole the badger had dug in an attempt to free itself indicates that it was over a lengthy period," a USPCA spokesperson said. "You can imagine how distressing this would have been for the animal."
Upon being safely retrieved by Wildlife Rescue Officer Phil McCartney, the badger was examined by the USPCA veterinary team who determined that the wounds were superficial and apart from being dehydrated, the animal would make a full recovery. The badger was kept overnight for treatment and then safely released back into its habitat.
Colleen Tinnelly, USPCA Chief Operating Officer, said: "This is a very distressing case, snares are indiscriminative in nature and over the years we have seen cases of family pets being caught in them. They can cause a great deal of pain and injury to an animal. In this instance the PSNI have been informed as badgers are protected by law.
"Our team did a fantastic job in safely retrieving this poor badger and providing it with treatment and comfort. Thankfully following the removal of the snare and the provision of pain relief, it showed great signs of improvement and was able to be released back into its own habitat."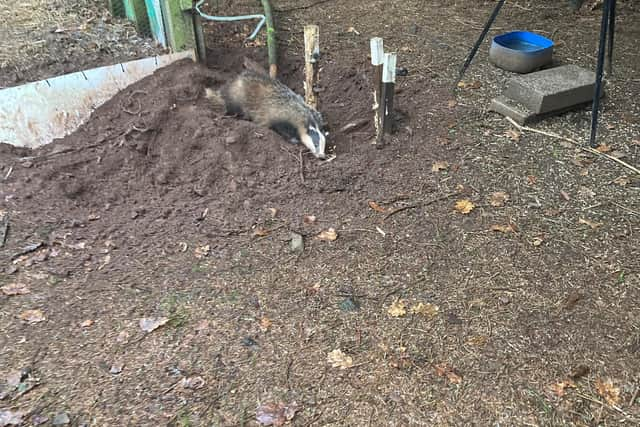 "We're very grateful to the member of the public who made us aware of this badger and assisted in its recovery and re-release," added Colleen.
The USPCA urged the public to report any instances they come across like this to the PSNI "and / or to speak to a member of our team on 028 3025 1000."