Refugees asked: 'Are we safe?' after firework attack on Buncrana centre
The owner of a Buncrana refugee centre that was subjected to a firework attack on Monday night has said those living there have asked him: 'Are we safe?'.
Watch more of our videos on Shots! 
and live on Freeview channel 276
Visit Shots! now
Fifty one refugees, including pregnant women, children and a newborn baby, have been living in the centre since the end of March, after fleeing their home countries.
On Monday night, at 11.12pm, a firework was thrown at the centre by a male.
Christopher Flanagan, who owns the centre, described the attack as 'sinister' and outlined how the firework was thrown towards an open window on the roof of the building.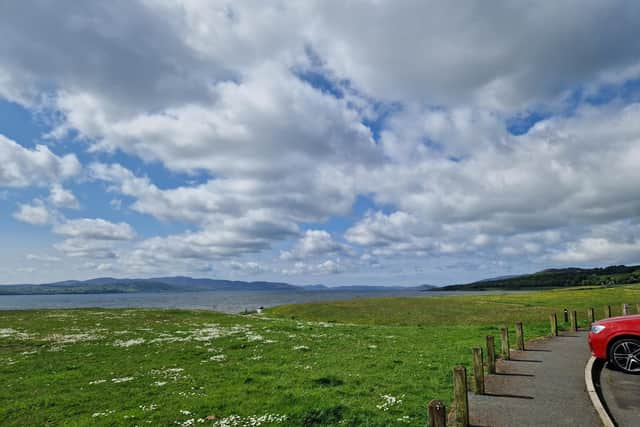 "I got a call to say the centre had been attacked and it had been a firework attack. I have 24 hour security and the guards were already there at that time.
"When I got a look at the video footage of what happened, it was a more sinister attack than what I had pictured in my head. I have a lot of CCTV on the building and this person brazenly walks in front of it, on a perfectly lit street and tosses a firework at the building from the middle of the road. If you're aiming it at the front door, you'd throw it in a horizontal fashion, but it was aimed upwards towards the roof and open Velux windows, towards the bedroom."
Mr Flanagan said the 'first thing' the refugees said to him when he met them after he attack was was: 'Are we safe?'
He added: "How do you explain this is a safe town when this happens outside their window?"
Mr Flanagan confirmed the centre had been the subject of a number of previous threats to 'burn the building to the ground,' which have all been reported to Gardai.
There has been some discussion online as to why he did not convert the building for Irish homeless people and in response to this, Mr Flanagan outlined how the building at first, was a derelict furniture store when the business went online.
He said he had plans to turn it into a hostel, which it had previously been 100 years ago. He told how the only way to fund that was to take the government up on their offer to supply accommodation to house refugees, with the intention of later turning it into a hostel.
"It would cover the cost of turning it into a hostel and be there forever more, Amen, as an asset in Buncrana."
Mr Flanagan described those living in the centre as couples and families who are so 'polite, friendly, eager to work and integrate into society'.
Writing on the Buncrana Community Welcome page, which was set up by the refugees, they said the incident caused fear and distress and added: "We believe in the inherent kindness and friendliness of the majority in this beautiful town, and we are grateful for the support we have received. We want to reiterate that we are peaceful, friendly families who only wish to contribute to and be a part of this wonderful community."