Sugar Tax 'must be used to tackle Type 2 diabetes rise' urges Derry MLA
SDLP MLA Mark H Durkan, has expressed serious concerns about the growing number of individuals living with Type 2 Diabetes and has called for the sugar tax on goods to be ringfenced to help improve treatments for people diagnosed with the condition.
Watch more of our videos on Shots! 
and live on Freeview channel 276
Visit Shots! now
Mr Duran pointed out that 88,000 adults in Northern Ireland have been diagnosed with diabetes, representing 6% of the population.
According to a report from the Northern Ireland Audit Office (NIAO) local diabetes levels have increased by 71% since 2004/05 and are forecast to rise sharply in the years ahead.
Mr Durkan has renewed calls to ring-fence funds from the Soft Drink Industry Levy (SDIL) to address related health issues- including Type 2 diabetes, obesity and improving oral health.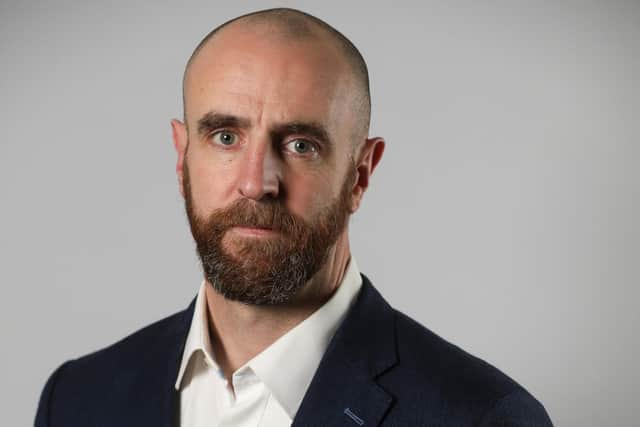 Speaking on Diabetes Week, the Foyle MLA said: "This week is an opportunity to refocus attention on addressing the gravely concerning number of people being diagnosed with Type 2 Diabetes. This is a serious condition, which if left untreated, can prove fatal.
"The costs, both financial and the human cost, associated with treating Type 2 diabetes and poor oral health throughout the North are increasing year on year. Northern Ireland receives almost £14million a year by the way of the block grant, generated by the sugar tax.
"Since 2016, I've been calling for these funds to be ring-fenced to tackle health related conditions- a provision which has been implemented elsewhere on these islands yet has been stalled here due to extended periods without a functioning executive and lack of political will from relevant ministers.
"When it comes to health, prevention is not only better, but often easier and cheaper than cure."
Mr Durkan urged that this money should be used in a "targeted way to improve treatment and help people already suffering from poor health as a result of these conditions".
"Funding from the plastic bag levy, brought in during my time as Environment Minister, was directed in a similar way towards environmental projects- proving that such an approach is not only doable but necessary.
"The inability to invest this money in preventative healthcare costs our health service millions of pounds through needless lowering of quality of life and in some cases the rising number of related deaths. We must stop making short-sighted decisions when it comes to health."