'There are simply no words to capture the impact she has had'
Marie Lindsay, who is to retire as Principal of St. Mary's College, has been commended for her contribution to education in the city.
Published 7th Jul 2020, 11:23 BST

- 2 min read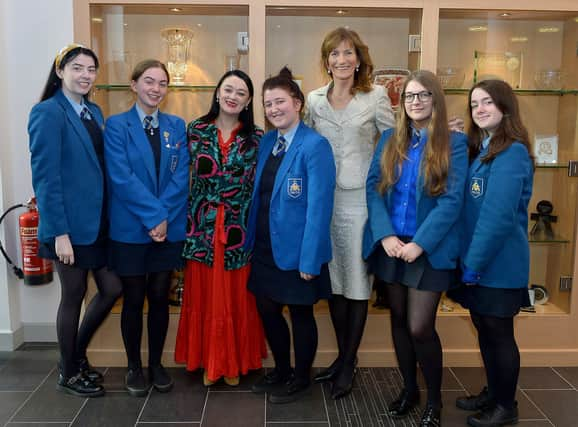 Marie joined the staff of St. Mary's in 1985, teaching science and maths, and later became a member of the senior leadership team before being appointed principal in 2006.
During Marie's time as principal, St Mary's were involved in the first formal Shared Education Programme with Lisneal College.
The school was awarded Specialist Status in Science in 2006 and continues to promote STEM subjects and career paths.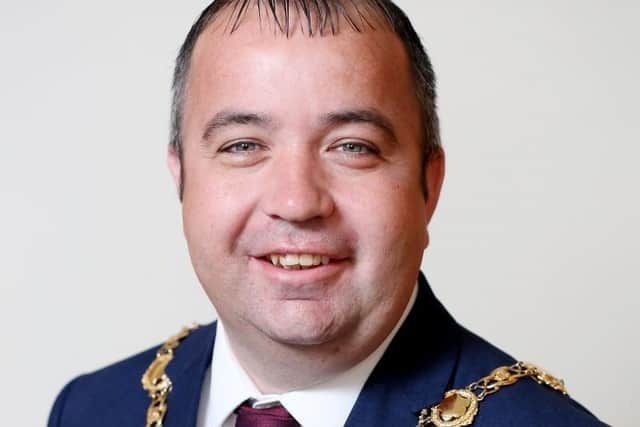 In 2016 Marie was named Principal of the Year at the Foyle Blackboard Awards and in April 2018 she was inducted into the Business Excellence Hall of Fame.
Following the announcement that Marie is to retire, the acting principal of St Mary's College, Brendan McGinn, said she was a 'remarkable and inspirational leader'.
"There are simply no words to capture the impact she has had on St. Mary's College and further afield."
Speaking on behalf of the school community, Mr McGinn added: "Marie had a natural gift of being able to nurture and develop the talents of all her pupils and staff, creating a school that was unique and a true privilege to be part of."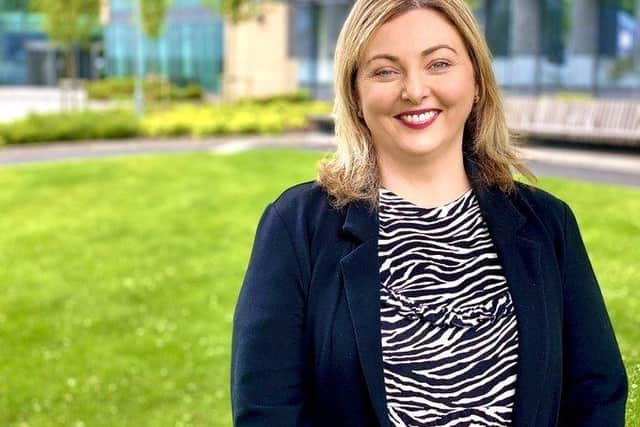 The Mayor of Derry City and Strabane District Council, Councillor Brian Tierney, offered his congratulations and well wishes to Marie on her retirement.
"It's with great pleasure that I offer my congratulations to Marie on her retirement, and with great admiration that I look back on everything that she has achieved both as teacher and, later, as a principal at St Mary's College.
"Marie perfectly captured everything that teaching is about as she went above and beyond every day to put the needs of her students first.
"She was incredibly active within the community, including on our Council Education and Skills working group, to ensure that those not just within her own school, but across the district also, were receiving the best education they could."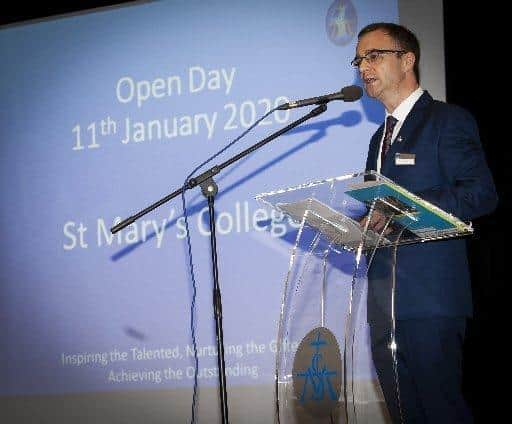 He added that he hopes to invite Marie and her family to the Mayor's Parlour for a celebration once the guidelines allow it.
The Mayor wished Marie "a healthy and happy retirement, and offer my sincere thanks to her for everything she has done for the education sector in our district."
Sinn Féin Education spokesperson Karen Mullan said Marie Lindsay had provided a 'first class education for thousands of children in our city'.
"On a personal note, as a parent of a daughter at the school, I want to thank her for the dedication and passion she has given to each and every young girl that has attended the school, we are all indebted to her."
A spokesperson for St.Eugene's Cathedral, also wished Marie congratulations and said she had 'a great impact on the lives of students and staff through her leadership in St Mary's College'.
"As an educator and leader, Marie has made an exceptional contribution to Catholic education here in the City and beyond."