Tributes to well-known Derry man Satnam Singh Gill
Tributes have been paid to Satnam Singh Gill who has sadly passed away.
Published 5th Jan 2023, 13:51 BST

- 2 min read
Updated 6th Jan 2023, 09:38 BST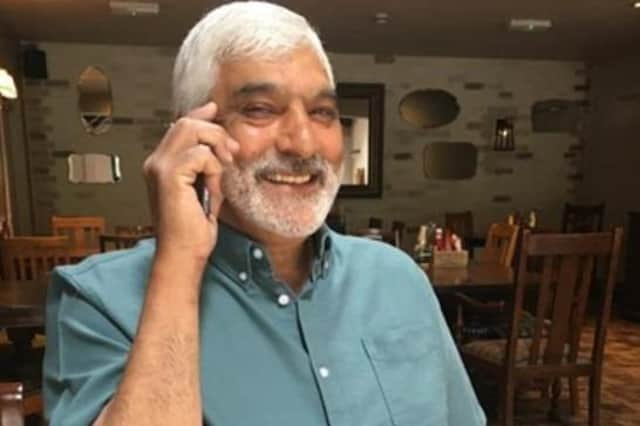 Mr. Singh Gill died suddenly on December 30. He was 67.
The popular Derry man was the operator of Satnam's Garage, the motor maintenance business he established in 1975.
Satnam was the son of the late Darshan Singh Gill and Swaran Kaur Gill.
He is mourned by his wife Satvir Kaur Gill, siblings Ajit Singh (Peter), Nirmal Kaur and Gian Kaur, as well as his children and wider family circle.
Satnam's children have set up a JustGiving fundraising page in his memory.
Funds will be provided to Khalsa Aid International, a UK-based charity that supports humanitarian causes around the world.
"Sadly we lost him on December 30 and it has had a huge impact on us all. He was a great friend to many, and people remember him as kind, generous and hardworking. Above all he was a gentleman and a family man and we are all heartbroken to have lost him," his family stated.
His cousin Amerjit (Simon) Singh Nagra described him as his 'best friend'. He said he was the 'kindest of people', 'a role model' and 'amongst the most charitable people I know'.
Simon pointed out that Satnam's name comes from a combination of the Punjabi 'sat' (true/everlasting) and 'nam' (name), which together give the sense 'he whose name is truth'.
"Satnam was all about family. He lived and worked to give them a better life. He went beyond that as he made great contributions to charities Khalsa Aid, the NI Sikh Association and the Foyle Hospice - as well as countless local people he helped. There was no race or religion or creed with Satnam. He saw the 'human race as one'," said Simon.
The NI Sikh Association stated: "Satnam was not just a brilliant motor mechanic, he was a giver, a supporter of the poor and voiceless."
Simon pointed out that Satnam had been a passionate supporter of Khalsa Aid which is providing humanitarian support in Syria, Yemen, the Ukraine and the African continent.
He stated: "Satnam was the truest world citizen and Derry man. He will be missed, not just in the Sikh community but in the Irish community, the Indian community in general and many other communities including Syrian refugees."
Funeral arrangements to follow.