Uber talented Derry band Lavengro to stage free open air concert in city this weekend
Uber talented Derry band Lavengro have confirmed they are to host a free open air concert in the city this Sunday after this weekend's Seconds Sounds Festival had to be postponed by the organisers.
Published 24th May 2023, 12:32 BST

- 3 min read
Updated 24th May 2023, 13:11 BST
Lavengro had been due to perform at the second of three days of back to back l arge scale Seocnd Sounds music events organised by Live at the Square in St Columb's Park on Saturday supporting Gaving James, but organisers announced this week that all three concerts had to be postponed due to unforeseen cicrumstances.
On learning the news, they got their heads together this week and decided they would go ahead with a free concert for all ages and with the assistance of the Bentley Group they will now perform outside The Embankment restaurant at Ebrington on Sunday, May 28 from 4pm. They will also be followed on stage by We Love Sax, with a barbecue and refreshments being organised by The Embankment.
The free Derry gig comes as Lavengro – consisting of Derry's own Gareth Barrow, brothers Dave and James Healey and Jordan Edgar- see their star rise in the music world, with a series of sell out performances over recent weeks and bookings at music festivals across Europe this summer.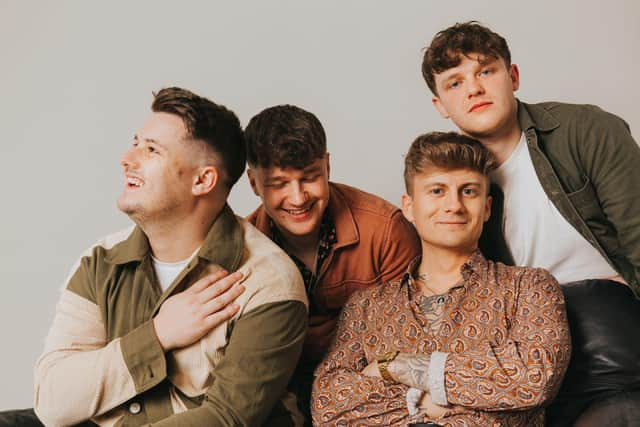 Dave Healy said they were delighted that word was already spreading and a buzz being created ahead of the full set concert on Sunday.
"We put our heads together and we felt we wanted to do something after we were told about the concerts, to give the people some music so the weekend is not fully gone.
"The idea then came from The Embankment. The Bentley Group and they said if we wanted to do the free concert we could do it there and they would sort out drum mics and things like that because were doing it for free. Fair play to them."
Judging by the forecast it is looking good weather wise for the Bank Holiday weekend so the gig should be one to remember, and Dave said the event is open to people of all ages.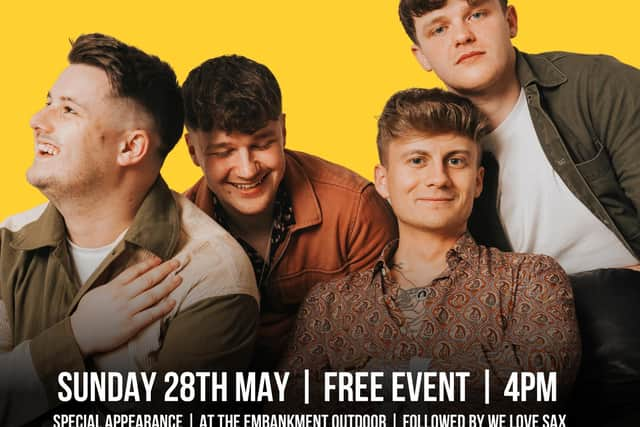 Lavengro, who have always had a loyal following in the north west and in Ireland, have seen their popularity soar as their music reached new audiences over the past year. "It's really took off for us. We have new deals with managers and new agents and we are getting bigger opportunities and now festival season begins next week and it will be all systems go from then," Dave said.
"This will be a bit of a pre-festival warm up. The following Friday we are playing at Wild Roots Festival in Sligo and we are headling the Cornerstone stage there from 11.55pm to 1am and then we have to go straight to the airport as we are playing at a festival in Holst in Holland the next day.
"For years we have been grafting , constantly plugging our music. We have always been nearly up there and then had a few setbacks. We got signed to a big agent in London, then COVID happened. But that was probably the best thing that every happened to us because every wee box that needed ticked: production, live performance wise the songwriting, we locked ourselves away and just got so nitty gritty with everything so when we came back after COVID we were ready, and it was a lot easier because we were at that level for bigger heads to come in and notice us."And you can see the results yourself this Sunday in Derry for free. Enjoy!