'We are axing free baby books for kids': Derry MP condemns cuts to Pathway Fund
Derry's MP has spoken of the impact UK government-imposed cuts are having on education and other services in the north.
Published 12th May 2023, 11:04 BST

- 2 min read
Updated 12th May 2023, 11:04 BST
As part of a debate in Westminster on the lack of restoration of devolution in Northern Ireland SDLP Leader Colum Eastwood MP said the the recent bill and budget are 'imposing huge cuts on the most vulnerable in our society'.
"The extended schools programme is aimed at schools in disadvantaged areas and at kids who are the most disadvantaged in our society," he told MPs.
"It brings things like counselling for young people, breakfast clubs and after-school clubs. It is being axed because of this budget. We are axing free baby books for kids. Every year, 20,000 families are given access to free books and reading advice from the Book Trust, a vital tool we can give to our children. Anybody who has kids understands that teaching them to read as early as possible is a really important life skill. We are cutting that—that is where the axe is falling as a result of this budget."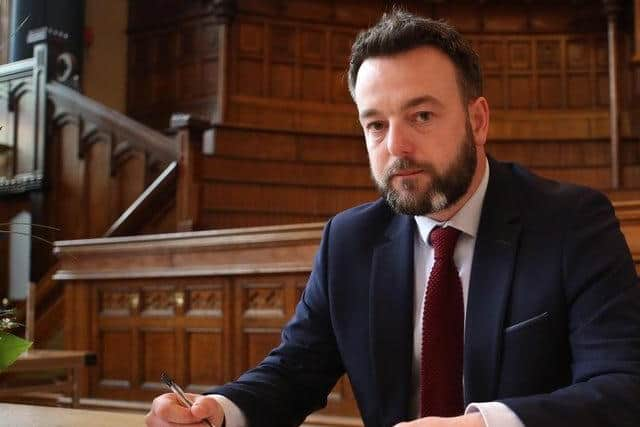 Mr Eastwood said one pre-school facility in Derry, which looks after children aged 2-4, was told a couple of days ago that it would have to halve the number of children that it can help in its facility.
"They are the people affected by this particular budget. We are also told that there will be no new school buildings or extensions. Many of the teachers' and children's classrooms are crumbling. None of that work will start this year, and we do not know at all when it will."
Commenting after the debate, he added:
"Cuts to services are unacceptable, and the axing of the pathway fund will disadvantage children in Derry and potentially risk jobs. The expected end of the Pathway Fund in June has caused significant distress and outrage among families in Derry and the North. This fund has enabled life-changing work for thousands of children; any cuts are unacceptable. Early interventions are critical in reducing public costs in the long term, and this fund pays for itself many times over. Allowing the Pathway Fund to end would be morally and ethically wrong."
Mr Eastwood said he has also raised this iwith the Permanent Secretary of the Department of Education and with British Government Ministers.