Declassified 1997 papers: British Army patrols were stepped up in Derry to counter IRA horizontal mortar capability
British Army patrols and enhanced security measures were being used in Derry at the start of 1997 in order to counteract escalating IRA activity, newly declassified files show.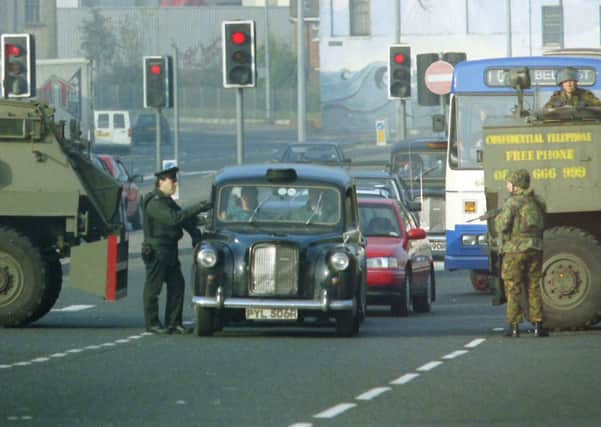 A confidential internal situation report written by Tom Clarke from the Northern Ireland Office Security Policy and Operations Division reveals that the RUC were increasingly requesting support from the British military.
This, explained Mr. Clarke, was due to concerns about the threat posed by IRA horizontal mortars on the cityside of Derry in particular.
"In Londonderry there is still no routine support to the RUC in the city, though there has been some military accompaniment to vehicle checkpoints on Foyle Bridge.
"The RUC have requested limited Army accompaniment in the areas West of the Foyle to counter the Mark 16 horizontal mortar threat on RUC vehicles (this will commence shortly and was requested before the attack on the RUC patrol on Wednesday, January 8).
"A limited number of physical security measures have also been introduced in the region, including the closure of Strand Road and the installation of a security chicane at Rosslea RUC station," wrote Mr. Clarke.
The briefing document, which was prepared for the NIO Security Minister Jonathan Wheeler, insisted that none of this marked a return to the measures that had been in place prior to the 1994 IRA ceasefire.
"The Minister will also be aware that a Unionist delegation is to meet ACC Stewart today to demand the return of security measures that were in place prior to the ceasefire.
"We understand they will be pressing for greater overt security, but not for a 'ring of steel' around Belfast.
"It will be important therefore, at every opportunity that we get across the message that the increase in security and the consequential restrictions on freedom of movement and increase in inconvenience to the general public are a direct response to the action of the terrorist," he wrote.