Declassified files: IRA shooting of RUC policewoman in Derry put pressure on Sinn Féin
The IRA shooting of a policewoman in Derry in April 1997 put Sinn Féin on the defensive as it sought entry to talks, officials believed.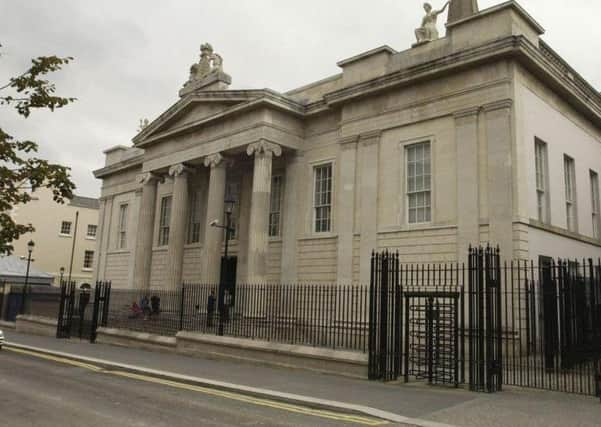 A secret memo written by an official in John Major's office on April 11, 1997 noted that the attack had occurred amid strong expectation the IRA were about to announce a second ceasefire.
"The IRA have claimed responsibility for the shooting of the RUC policewoman in Londonderry yesterday," the file notes. "Her condition is stable. Sir Patrick Mayhew issued a statement condemning the attack. A couple of motorways in England were closed temporarily following security alerts earlier today, but these turned out to be false alarms rather than coded IRA warnings. As you may have heard, there were strong rumours yesterday that Sinn Féin were about to announce a ceasefire. In the event, nothing happened. It is not clear why," it added.
According to the officials the shooting outside Bishop Street courthouse had put pressure on Sinn Féin.
"Yesterday's shooting, coupled with the recent hoaxes and bombs on the mainland have put SF on the defensive. The Irish Government have been taking a helpfully robust line - the Taoiseach [John Bruton] said on Wednesday evening, after a meeting with Hume, that 'a vote for SF is a vote of support for the IRA and the IRA and the IRA's campaign of killing and murder.'"
A statement by the then Secretary of State, Patrick Mayhew, was included. "My thoughts are with this brave young woman and her family. I pray she will recover. She was guarding the Courts of Justice. Justice means nothing to the IRA and others like them," it states.
A handwritten note for the British Prime Minister, adds: "I understand the policewoman is not as seriously injured as first thought. The IRA have not (yet) claimed responsibility, but are the most likely perpetrators. I don't think the Prime Minister need make a separate statement, but he can draw on this if asked."