Derry reps call for rethink on Housing Executive 7% rent hike amid 'juggernaut of increased prices'
Derry City and Strabane Council has passed a motion calling on the Housing Executive to reconsider their decision to increase rents by 7%, expressing concern about the impact on already struggling households.
Published 24th Feb 2023, 10:58 BST

- 4 min read
Updated 24th Feb 2023, 10:58 BST
Councillors also urged the Housing Executive and Department for Communities to launch an awareness campaign to increase the uptake of the Discretionary Housing Payment and increase the Local Housing Allowance in line with current market rents.
People Before Profit councillor Shaun Harkin raised the issue, warning that the rent increase would exacerbate the cost of living crisis.
He said: "I think it sends the wrong message because even in the last couple of weeks we've had a lot of price hikes that are going to further burden a lot of households, be that the council's raising of rates, be that Translink's announcement that they're going to raise prices by seven percent.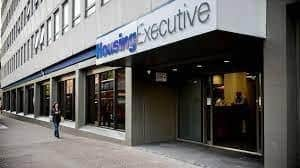 "It's also emerged this week that food costs are up 17% and that gas prices are up 130% from last year so I don't think that this is a welcome announcement by the Housing Executive.
"There's maybe a bit of a notion that because the £600 was finally sent out by the Tories after a long, long delay that it's not as bad right now. The reality is for many people that it is actually getting worse.
"We could see a juggernaut of increased prices that are only going to put further burden on those with the least so I think we have to call for the Housing Executive to rethink this price increase and the rental costs should be frozen during the course of the living crisis. I think it's important that our Council sends a strong message about this."
SDLP councillor Rory Farrell proposed an amendment, urging the Housing Executive to publicise the availability of the Discretionary Housing Payment and to increase the Local Housing Allowance.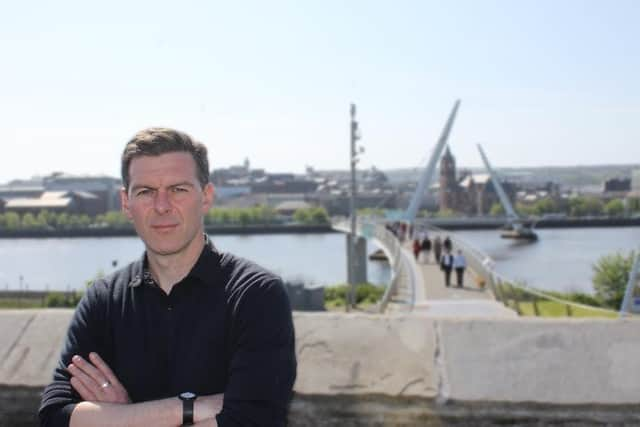 "The Discretionary Housing Payment is an additional payment that can support people struggling with rental costs on a monthly basis," he commented.
"The Housing Executive have also got the opportunity to increase the Local Housing Allowance for anybody that's in receipt of housing benefit or gets housing costs covered through Universal Credit. There's a cap on how much they can claim due to the Local Housing Allowance. If that cap is lifted it'll help lessen the burden of the seven percent increase."
Sinn Féin councillor Christopher Jackson expressed disappointment at the rent increase.
He stated the decision to make the increase had been 'done in a vacuum', adding: "I would again appeal to the DUP and say that we need institutions working; we need elected reps to be getting back under and and getting to work and if there is any rises in costs there needs to be explanations behind them."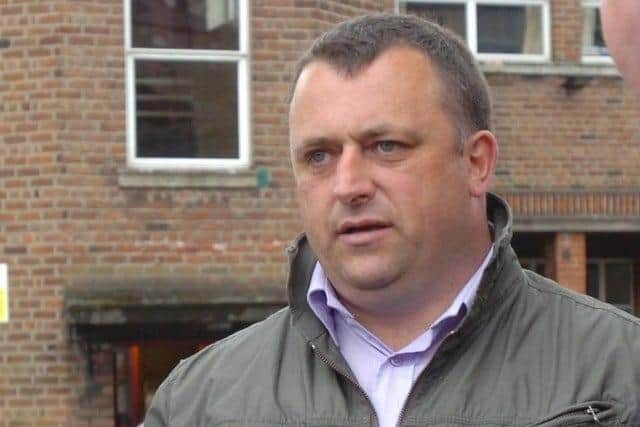 Colr Jackson added: "Executive workers are amongst those facing the cost of living crisis too. Housing Executive workers have been on strike for seven months without any commitment to their pay deal. The fact that the Housing Executive impose this rise during a time when they can't come to a resolution to meet the demands of their own employees is disgraceful."
Sinn Féin's Patricia Logue then called for housing associations to freeze their rental costs, noting that some tenants were already paying £20 more weekly than their counterparts in Housing Executive properties.
Aontú councillor Emmet Doyle expressed concern that a permanent secretary had agreed the increase in rents, adding: "We all want the DUP to go back to work and have local accountability but if it's going to get to a point where permanent secretaries are going to start increasing prices for things and then we've got a serious problem in our hands going forward with a whole range of public services."
Independent Councillor Paul Gallagher referred to the timing of the announcement, and while he agreed with the motion, he suggested that the public might see it as hypocritical for the same council members to have previously imposed an almost eight percent rise on rates.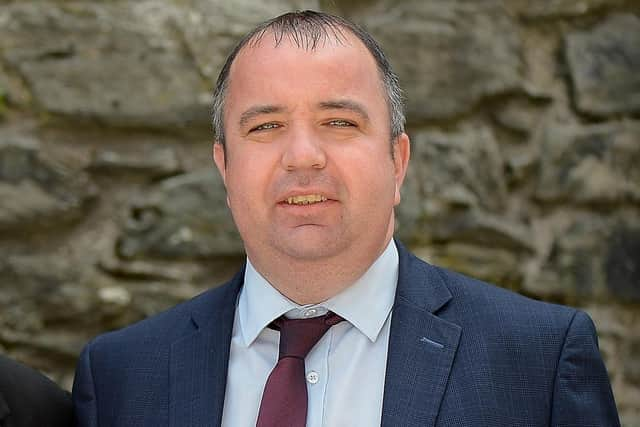 He also suggested that during the rates process some councillors were aware of the impending Housing Executive rent increase stating 'some parties in this chamber, a lot of them are talking out of both sides of their mouth and the public are catching on to that.'
SDLP councillor Brian Tierney dismissed Colr Gallagher's claims, stating that he had only found out about the rent increase on the BBC News website, accusing him of trying to politicise the issue.
"I didn't know, nor did any member of the SDLP in this chamber because I'm just after checking," stated the Ballyarnett councillor. "I'm not speaking for the other parties but if Colr Gallagher knew, I wonder if he could give us the lotto numbers for Saturday night because that's where he's getting these figures out of. It's ridiculous, it's a clear attempt at electioneering and having to go at other people."
Independent Colr Gary Donnelly interjected, telling Colr Tierney to "settle down" before proceeding to comment: "I hadn't intended to speak until the SDLP spoke here, but just to quote their colleagues in Causeway Coast and Glens who opposed the rates increase because of the impact it would have on struggling families across the area. 'People who are already finding it tough to put food on the table and heat their homes will now have to find extra money to meet this increase, and more should have been done to mitigate it'… Chair, this is from Colr Tierney's party in a more affluent council area."
The substantive motion ultimately passed with one abstention.