DfI responds after claims Derry treated with 'utter contempt' over flooding
Derry City and Strabane councillors have accused the Department for Infrastructure (DfI) of displaying 'utter contempt' for the council and residents regarding ongoing flooding issues.
Published 24th Mar 2023, 08:52 BST

- 3 min read
The accusation came during the Environment and Regeneration Committee meeting, where a report on the progress of flood mitigation in affected areas was discussed.
DfI has responded that it is currently examining flooding issues in numerous areas locally, and is keeping the Council updated.
SDLP Councillor Martin Reilly expressed his frustration, stating: "Yet again, we don't have an update from DfI of any substance. I'm conscious as we're sitting here, there are residents in Ivy Mead and other places watching with dread the fact that we're in a weather warning for heavy rain and the concerns that bring to their mental health."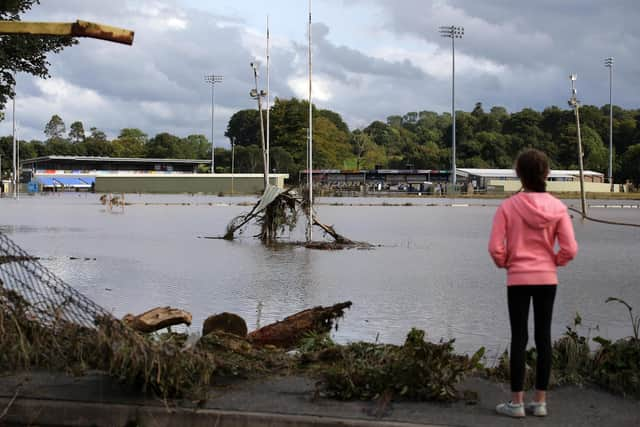 Colr. Reilly also mentioned the similar challenges faced by residents in Greysteel among other areas.
Continuing he said: "The Department through the minister answered an assembly question in October of last year, indicating that they will be bringing back a re-evaluation of the flooding work to the detailed design of flood remediation, and that was to be presented by the end of 2022. We still haven't got it, and we are nearly at the end of March."
"Residents are still waiting to find out what DfI's plan is to improve and make safe areas in which many of our citizens live."
Party colleague, Colr. Declan Norris added his voice stating: "I've been around Eglinton today and people are sitting with the sandbags on their drives. I recently had DfI Rivers out at a house because the Castle river flows through Eglinton and this house's washing line is actually in the river now."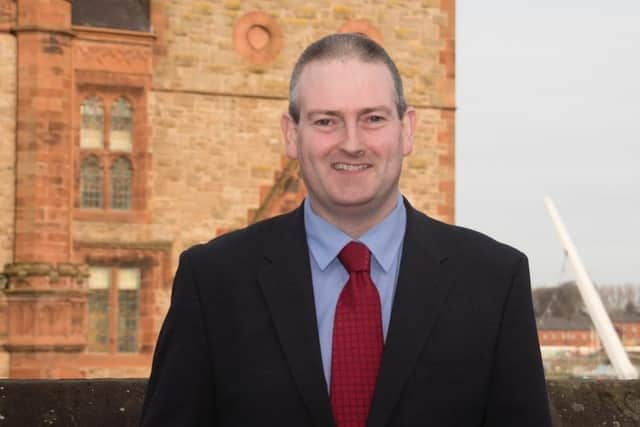 "DfI Rivers say that their policy states they can only intervene when it's going to be damaging the house. It's three metres away from the house, so it's nonsense."
Councillor Maeve O'Neill of People Before Profit accused DfI of showing 'utter contempt for residents here who are at risk of flooding.'
She claimed: "Every time it rains heavily, particularly in Ivy Mead and that area, DfI have actually caused more flood risk, from breaking their own environmental impact assessment regulation when it came to planning their own car park."
"They're not just ignoring residents' concerns; they're actually worsening floods in certain areas."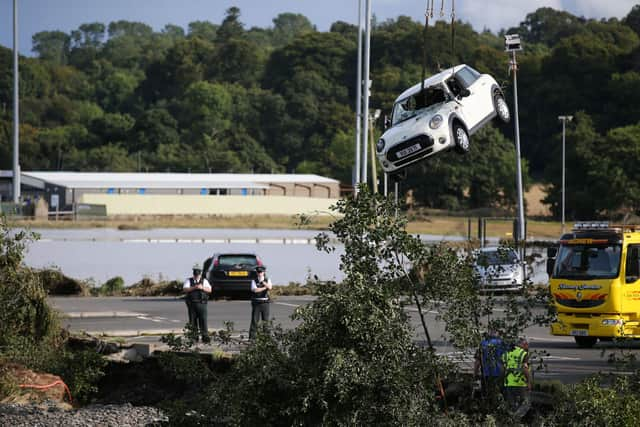 Colr O'Neill also highlighted the urgent need for investment in the Foyle Road area's sewage and water systems describing them as 'not fit for purpose'.
"Foyle Road is under sea level and it's at serious risk of flooding and we're only waiting for a disaster to happen there,' she added. "The road continues to get flooded and the workers have pointed out to DfI bosses that just flushing out these drains isn't working any more, they need to invest.
"They are showing utter contempt to us, utter contempt to the residents by not even submitting a report to the monthly council meetings."
DUP Alderman Maurice Devenney agreed, stating: "I do believe this piece of work needs to happen sooner rather than later because a lot of people are seriously, seriously concerned."
Karen McFarland, Director of Health and Communities confirmed to members that minutes of the meeting, including members' comments are always sent to DfI.
Responding, a DfI spokesperson said it recognises the need to introduce viable longer-term solutions to reduce the impacts of further flooding across the North West and provides Council with monthly updates on flood alleviation proposals.
"Work continues on the development of flood alleviation proposals for Drumahoe and Eglinton, however this is proving to be very complex to determine if viable projects can ultimately be identified which will effectively reduce flood risk in these areas. This was explained by the Department in an update to the Council's Environment and Regeneration Committee in January and February 2023. The Department also explained that following further flooding in Summer 2022, it has been necessary to re-evaluate proposals to ensure they are as effective as possible to reduce the impact of any flooding to properties in these areas.
"In relation to surface water flooding issues, the Department also continues to work with other agencies to explore possible solutions to address this type of flooding across the Derry City and Strabane area.
"Updates on all of this work continue to be provided to the Council when they are available."