Eastwood offers best wishes to Arlene Foster
SDLP leader Colum Eastwood has extended his best wishes to Arlene Foster as she prepares to stand down as DUP leader and NI's First Minister.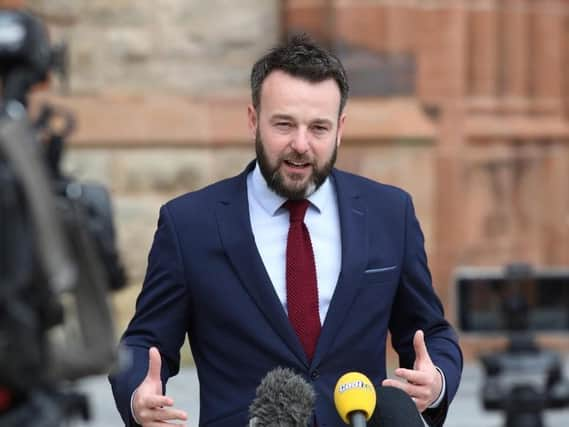 The Foyle MP said: "I want to extend my personal good wishes to Arlene Foster and her family as she steps back from frontline politics and prepares to stand down as First Minister in June. We disagree on almost everything but she has clearly been a committed servant to her party for a long time.
"The circumstances that have led to the First Minister's resignation are deeply concerning. That a political leader would be removed from office by their party for failing to support conversion therapy is distressing and will cause some alarm for members of our LGBT+ community. They should know that we will not roll back on the progress we've made or deny them their rights.
"Whoever takes over as DUP Leader and First Minister will also inherit the same febrile political situation that we have all been dealing with for months. Neither the British Government nor the European Union will alter their position on the Northern Ireland Protocol. Regardless of personnel changes, the fundamental problems have not changed and, therefore, neither have the solutions.
"We need parties and political leaders who are committed to the institutions of devolution and want to make this place work. As a leader of nationalism, I want to work with confident, outward-looking and generous leaders within unionism to deliver the change that our communities so badly need.
"A lurch to the politics of division, intransigence and deadlock would be a mistake. In a spirit of cooperation, I urge those who will soon declare their intentions to reflect on how we can build a more united community.
"The SDLP will be willing partners for those who genuinely want to address the challenges we face constructively and together."