Inflation and challenging budgetary envelope impacting City Deal capital projects
The head of the civil service has warned high inflation and the straitened budgetary circumstances will have implications for capital projects contained in the City Deal plans.
Published 3rd May 2023, 12:18 BST

- 2 min read
Updated 3rd May 2023, 12:30 BST
Jayne Brady made the remarks during a briefing of the Northern Ireland Affairs Committee (NIAC) on Wednesday.
"There is a range of City and Growth deals and they are at different stages," she said.
Robin Walker, Conservative MP for Worcester, who was Minister of State at the Northern Ireland Office (NIO) from 2019 to 2021, raised the City Deal projects with Ms. Brady.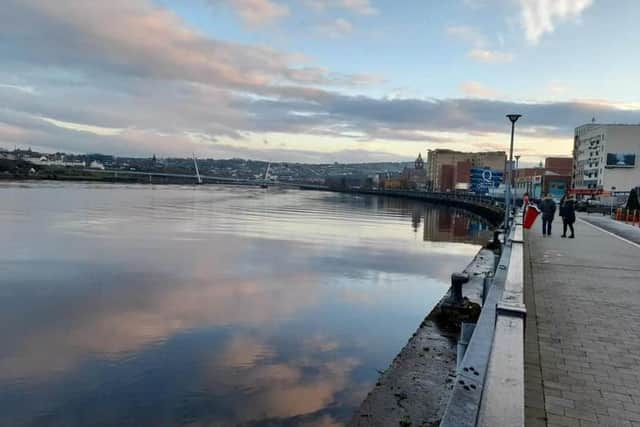 "I guess that was always the concern, is that the Belfast City Region was leading the way and then you had the Derry and Strabane Deals [sic] a few steps behind and then the middle and south west [sic] and Causeway, Coast and Glens were a little bit further back in the process."
Ms. Brady said high inflation over the past 12 months will have implications for capital elements of the City Deals.
Among the City Deal capital projects across the North is the proposed Central Riverfront project in Derry which – once approved – will see a multi-million pound investment in the regeneration of Foyle Street, the riverfront and Queen's Quay and in the Derry North Atlantic (DNA) maritime museum in Ebrington.
Ms. Brady said: "There are implications for the City and Growth Deals, particularly as some of them are capital based, that the implication of inflation has had an impact for some of those deals and they need to look at that."
Neil Gibson, Permanent Secretary at the Department of Finance, told the committee there had been extensive collaboration between the various City and Growth Deal delivery partners across the North.
"There is a real collegiality developing among the deals. So there is, if you want, second mover advantage. Belfast have been very willing to share lots of their experience of - be it the business case process, be it the selection of projects.
"We are seeing a really good - whilst everyone wants to put forward the case for their own area - I have been very encouraged by the level of cross-deal engagement and sharing of best practice."
Mr. Gibson acknowledged some of the City Deals are 'a little further behind' and that 'the capital envelope is becoming much more challenging'.