Jeremy Hunt allocates £130m extra for the North due to increased spending in Britain
Extra funding measures for Britain announced by the British Chancellor Jeremy Hunt in his Spring Budget 2023 mean the North will get an additional £130m under the Barnett formula.
Published 15th Mar 2023, 16:05 BST

- 1 min read
Updated 15th Mar 2023, 16:21 BST
Mr. Hunt announced the additional expenditure in the British House of Commons on Wednesday.
The extra funding will be allocated to the Stormont administration over the 2023-24 and 2024-25 financial years.
"For Scotland, Wales and Northern Ireland this Budget delivers not only a new Investment Zone but an additional £320 million for the Scottish Government, £180 million for the Welsh Government and £130 million for the Northern Ireland Executive as a result of Barnett consequentials," he told MPs.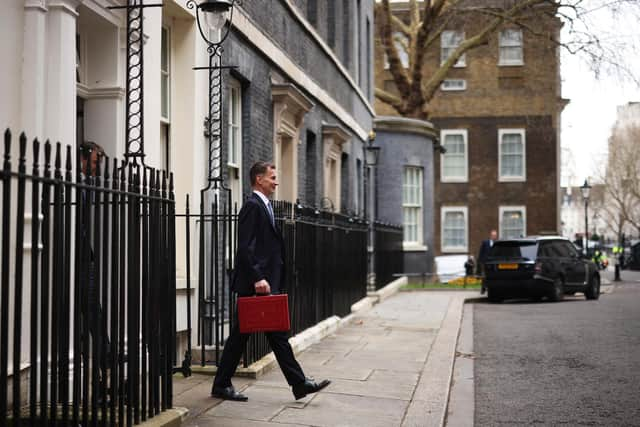 Mr. Hunt's Spring Budget 2023 document states: "As a result of decisions at the Spring Budget, the devolved administrations are receiving an additional £630 million through the Barnett formula over 2023-24 and 2024-25.
"The Scottish Government is receiving £320 million, the Welsh Government £180 million and the Northern Ireland Executive £130 million.
"This is on top of record Spending Review 2021 settlements, which are still growing in real terms over the Spending Review period, and an additional £3.4 billion at Autumn Statement 2022."
The Barnett formula – named after the late former Labour minister Joel Barnett – is used to calculate the annual change to the North's 'block grant' which is supposed to increase in line with rising British Government expenditure in Britain-only.
It is a British Treasury convention that was introduced as a temporary measure in the late 1970s and has remained in use since then.