'Lot of catching up to do' to realise economic dividend of GFA in Derry, says Eamonn McKee
A senior diplomat who worked on the Good Friday Agreement has said the social and economic dividends of the peace accord have yet to make themselves felt fully in Derry.
Published 23rd Jan 2023, 12:33 BST

- 1 min read
Updated 23rd Jan 2023, 12:33 BST
Dr. Eamonn McKee said there is 'a lot of catching up to do' as the 25th anniversary of the negotiated peace settlement approaches.
The senior official joined the Department of Foreign Affairs in 1986 as part of the Political Section of its Anglo-Irish Division.
Dr. McKee, who is currently Ireland's ambassador to Canada, Jamaica and the Bahamas, told the Oireachtas Joint Committee on the Implementation of the Good Friday Agreement, that more work is needed to improve the economic prospects of the north west.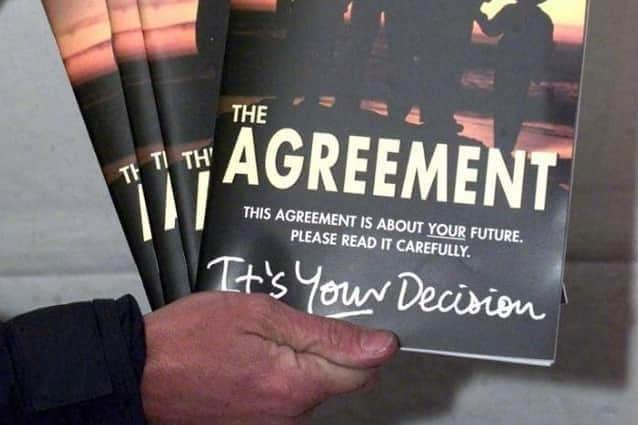 "If we go back to 1985 and the Anglo-Irish Agreement, there are still issues regarding economic equality and equity in Northern Ireland.
"The Good Friday Agreement still has to make itself felt in certain areas. If we look at some of the social and economic metrics, there is a lot of catching up to do in certain areas, for example, Derry.
"In a way we need to make sure we are as assiduous in pursuing the values and principles of the Good Friday Agreement for Northern Ireland society today, particularly in a society that is changing in terms of its outlook and the complexity of its demographic," said the ambassador.
Dr. McKee told the committee that it was important not to assume that all of the objectives of the Good Friday Agreement have yet been achieved.