Stop Liam Campbell extradition move falls
A motion opposing the extradition of Dundalk republican, Liam Campbell, to Lithuania on human rights grounds has been rejected by Derry City & Strabane District Council.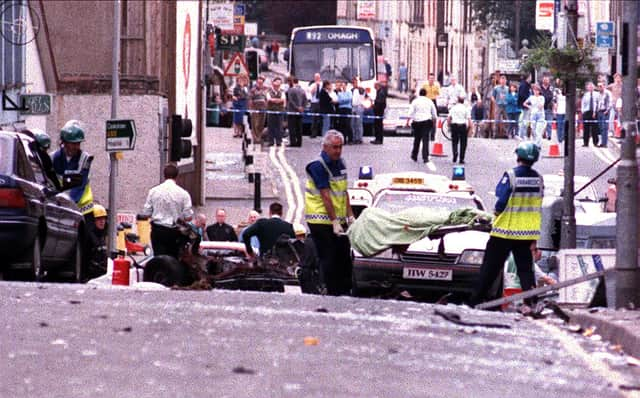 The proposal was tabled by Councillor Gary Donnelly at July's full council meeting.
Colr. Donnelly argued Mr. Campbell's human rights could not be guaranteed if he was extradited to face arms charges following Ms. Justice Aileen Donnelly's order that he be surrendered to the Lithuanian authorities last month at the Dublin High Court.
A similar motion was passed by Fermanagh &Omagh District Council earlier this month but was reversed after SDLP councillors were ordered by headquarters to change their position.
The petitions on behalf of the 58-year-old were controversial due to Mr. Campbell having been found liable in a civil court in 2009 for the Real IRA Omagh bombing which killed 29 people in 1998.
Colr. Donnelly said the motion was about protecting Mr. Campbell's human rights.
He pointed out how Justice Thomas Burgess had refused to order Mr. Campbell's extradition to Lithuania at the Belfast Recorders Court in 2013 over concerns he could be exposed to the risk of 'inhuman and degrading' treatment.
"Lithuania has been censored on a number of occasions by the European Court of Human Rights. This crosses a number of issues which are relevant in this case. These include inhuman prison conditions, widespread corruption within the judicial system and the abduction and torture of foreign prisoners by the CIA at secret rendition centres within Lithuania," said Colr. Donnelly.
DUP Alderman Graham Warke, however, who had attempted to suspend standing orders to allow Omagh bomb victim Michael Gallagher to address the council, read out a statement on behalf of the Omagh families. "The motion today is directly linked to those who destroyed our lives forever on August 15, 1998 and this motion can only cause divisions within our community and cannot change the decisions being taken by the Irish and Lithuania government," it read.
SDLP Councillor Sean Mooney said DC&SDC needed to recognise the independence of the Irish judiciary. He added: "We should note that it is internationally recognised our neighbours have in place an extradition agreement with Lithuania. This is the heart of the matter.
"This is enforced and based on the principal of mutual trust and comity like all extradition agreements," he said. Colr. Mooney also argued the closure of Lukiskes Prison, which was at the centre of human rights concerns in 2013 was another element of the SDLP's reasoning.
The UUP and Alliance opposed the motion while People Before Profit Councillors Eamonn McCann and Shaun Harkin, Aontú's Anne McCloskey and Independents Sean Carr and Paul Gallagher were against the extradition of Mr. Campbell. Colr. McCann said: "The whole basis upon which we support this motion is quite simply that we should not be deporting people to places where their human rights cannot be guaranteed."
The motion fell by 21 votes to six. Sinn Féin abstained.