Derry Mayor Michaela Boyle proud to have counted the late John Dallat as a friend
The Mayor of Derry and Strabane, Michaela Boyle, has said she was proud to have counted John Dallat as a friend in paying tribute to the late SDLP MLA on Tuesday.
By Kevin Mullan
Published 5th May 2020, 17:14 BST- 2 min read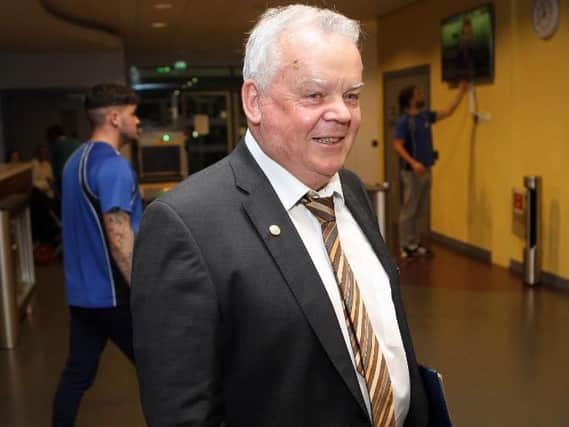 Mayor Boyle said she was deeply saddened on hearing the news and would remember John fondly for his warmth and friendliness, as well as his witty personality.
She said: "I worked for four years with John when I served as Chair of the Public Accounts Committee in Stormont and he was the Deputy Chair. We had a very good working relationship and worked really together.
"I was very fond of John and found him to be a really genuine person, who was always friendly and caring and had a great warmth and love for people.
"He was a great yarn spinner and I enjoyed listening to his many tales and stories. He was a very knowledgeable and well-educated man who was committed to doing all he could to represent his constituents and bring about a better future for everyone. He was a voice of the people and a strong voice for justice and equality for all.
"I am very proud to call John a friend, it was a friendship that lasted throughout my tenure as MLA and into Council. I am deeply saddened that he lost his brave fight against cancer and want to extend my deepest sympathy and condolences to his wife Ann, his children and his grandchildren."
The mayor described Mr. Dallat as a 'great character' and a scrupulous politician.
"When we worked together on the Public Accounts Committee, he was totally committed to ensuring public finances were always protected, and that good practice and scrutiny were at the heart of the all the work that we did.
"John Dallat will not only be greatly missed by his family and friends, but by everyone who had the pleasure of knowing and working with him. Rest in peace John and sincere sympathy to the wider Dallat family at this time."