Intel war against IRAin Derry examined
A new book examining Britain's counterinsurgency against the IRA claims the 'intelligence' war had failed to disrupt the organisation in Derry by the mid-1970s.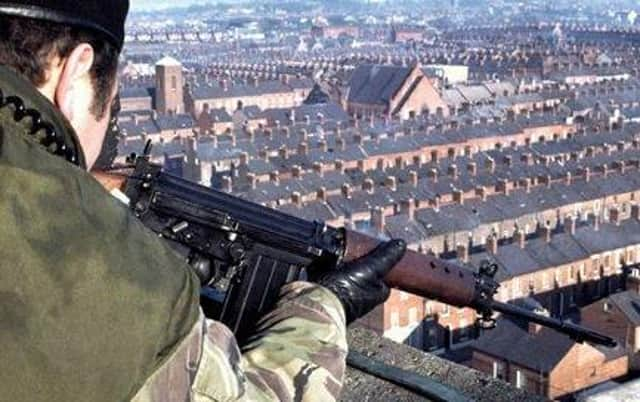 'The Intelligence War against the IRA' by Dr. Thomas Leahy, sheds new light on how British intelligence used agents, informers, special-forces and surveillance in the city during the recent conflict.
Expanded from a PHD-thesis by the expert on Irish and British politics at Cardiff University and published by Cambridge University Press, the study reevaluates Britian's 'intelligence war' over the entire course of the troubles.
Dr. Leahy reports that the four IRA battallions in Derry had not been badly impacted by the time of the 1975 ceasefire for a number of reasons.
"Why had the intelligence war not disrupted the Derry City IRA to any significant extent by 1975? One explanation is that there was no Bloody Friday in Derry City.
"Admittedly some nationalist civilians opposedcertain IRA actions there. Barker [Alan, a former RUC Special Branch officer in Derry] refers to the bombing of a supermarket frequented by nationalists in June 1974.
"Yet many working-class republicans remained committed to the Provisionals in Derry City," he writes.
The academic contends that the IRA operated a tighter organisation after Operation Motorman and quotes an estimate by Bryan Webster, an ex-commander of the British Army's Eighth Infantry Brigade, that there were at most 50 active volunteers in Derry by the mid-1970s.
"The end of Free Derry assisted the security forces in increasing their opportunities to collect intelligence on the Derry City IRA," Dr. Leahy states.