Reports Derry Sinn Féin MLAs Martina Anderson and Karen Mullan asked to 'consider positions'
It has been reported that both of Derry's Sinn Féin MLAs have been asked to consider their positions.
Thursday, 29th April 2021, 6:24 pm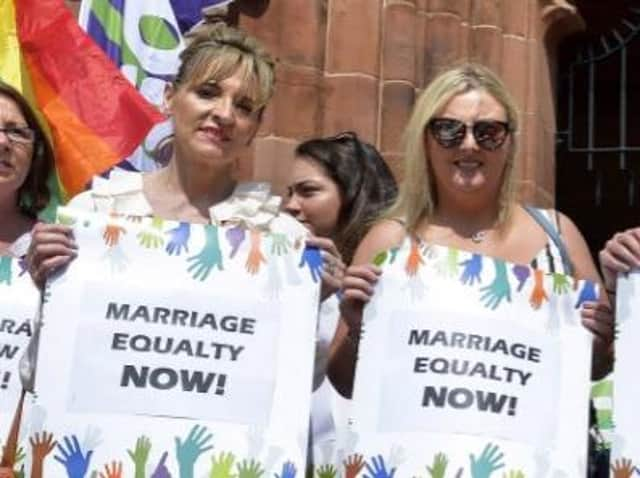 The current Derry Sinn Féin MLAs Martina Anderson and Karen Mullan
The 'Journal' asked Karen Mullan and Martina. Anderson if they wished to comment on the reports. Ms. Mullan said she has no comment to make at this stage.
Ms. Anderson has yet to respond.
This week Sinn Féin confirmed that an electoral strategy group is to be set up in the city to prepare for next year's Assembly election in Derry.
The 'Irish Examiner' has reported that Ms. Anderson and Ms. Mullan have been asked to consider their positions and given until June to arrive at a decision.
Ms. Anderson, a veteran Derry republican and former IRA prisoner, was co-opted onto the current Assembly as a replacement for Raymond McCartney who stood down just over a year ago.
Ms. Mullan, a long-standing community worker in the city, was co-opted as MLA for Foyle in 2017, when sitting MLA Elisha McCallion left the position after successfully contesting the Westminster election for Foyle.
Yesterday Sinn Féin said: "Sinn Féin established a review group in the Foyle constituency in the context of next year's Assembly election.
"Derry Sinn Féin has accepted a recommendation from that review to set up an electoral strategy group to oversee preparation for those elections."
It's understood the shake-up has been precipitated by disappointment over recent election results in Derry.
Sinn Féin recently lost its position as the main party on Derry City and Strabane District Council, dropping from 16 to 11 councillors between 2014 and 2019.
The SDLP increased its seat tally from 10 to 11 over the same period in the council district.
In the Derry City District Electoral Areas (DEA) the number of seats held by Sinn Féin fell from 10 to 7 while in the Strabane DEAs the drop was from six to four.
The party's main rival, the SDLP, maintained nine seats in Derry and gained a seat in Strabane.
The collapse of the Sinn Féin vote in the Westminster election of December 2019 when SDLP leader Colum Eastwood defeated Elisha McCallion with a massive majority was another disappointment for the party.