April Fools Day: 5 of the most famous pranks in British history - including the great spaghetti harvest
As April Fools Day is near, we have rounded up some of the most famous pranks to have occurred
Watch more of our videos on Shots! 
and live on Freeview channel 276
Visit Shots! now
April Fools Day is almost upon us and if you're starting to question if you're being pranked at every corner - you're not alone. The day of pranks and jokes has been around for decades - and some historians speculate that April Fools' Day dates back to 1582.
According to history.com April Fools' Day spread throughout Britain during the 18th century. In Scotland, the tradition became a two-day event, starting with "hunting the gowk," in which people were sent on phoney errands (gowk is a word for cuckoo bird, a symbol for fool) and followed by Tailie Day, which involved pranks played on people's derrieres, such as pinning fake tails or "kick me" signs on them.
Since it first started, pranksters have gone to great lengths to inflict elaborate April fools on celebrities, newspapers, radio stations and famous landmarks across the world. We have rounded up some of the most famous pranks to have gone viral since April Fools Day began.
April Fools Day - 5 of the most famous pranks in history
The Great Spaghetti Harvest
In 1957, the BBC pulled off one of the most famous April Fools Day pranks of all time. Eight million viewers tuned in to watch Panorama's three-minute feature on the 'Swiss spaghetti harvest'. The programme explained how 'an unseasonably warm winter' brought an end to their dreadful spaghetti weevil pest control issue, the region of Ticino near the Italian border was said to have yielded an 'exceptionally heavy spaghetti crop'.
The Panorama footage showed people picking strands of spaghetti from trees and bushes before tucking them into their home-grown feast.
The prank occurred before pasta became a staple in the average British diet, making for a gullible audience. When viewers phoned in to find out how they could purchase their spaghetti trees, the BBC told them to 'place a sprig of spaghetti in a tin of tomato sauce and hope for the best'.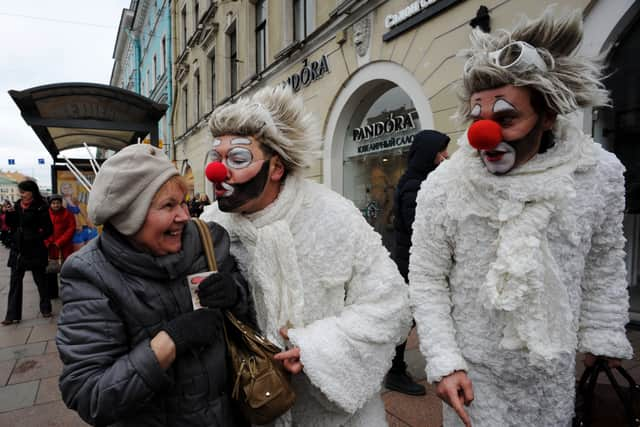 The Washing of the Lions
In 1698 people were first tricked into attending the 'washing of the lions' at the Tower of London. Although one of the earliest known pranks, it was repeated numerous times during the 18th and 19th centuries.
In 1848 a journalist distributed invites to the public to see the washing of the lions. An onlooker wrote: "I was not prepared for the extraordinary credulity of the British Public. They flocked up in shoals to see the lions washed.
The warders were almost at their wits' end. They had the bits of pasteboard flourished in their faces, with angry gestures and angrier imprecations, by the indignant crowd of sight-seers and seekers."
Big Ben goes digital
The BBC World Service pranked people in 1980 when they announced that London's most famous landmark was getting a facelift. The broadcaster tricked listeners by telling them that 'to help tourists tell the time, the Big Ben clocktower would be going digital, and would henceforth be known as 'Digital Dave'.
As well as telling the time, Digital Dave was said to issue a five-minute news bulletin every night. On top of that, the iconic bongs would be replaced with beeps. While some listeners clocked that this was an April Fool, many others rang in to express their outrage. A BBC spokesperson commented: 'Surprisingly, few people thought it was funny.'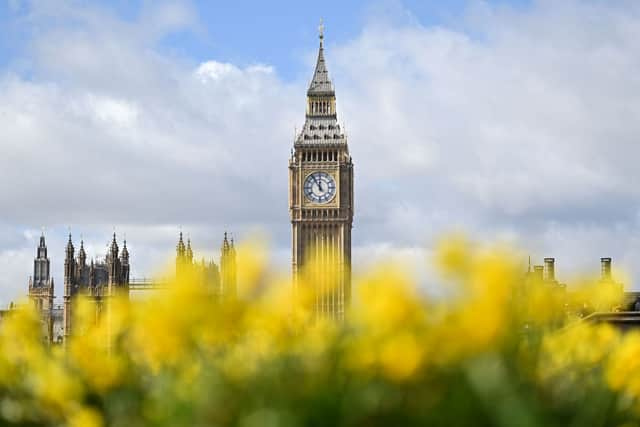 The incredible colour television hack
In 1962, before colour television was available in Sweden, viewers of Sveriges Television were tricked into believing they could transform their black and white screens with an easy DIY hack.
Kjell Stensson, a 'technical expert', went into detail on how stretching a mesh sheet over their screens could bend the light's wavelengths, allowing viewers to see in full technicolour. Luckily, this could be easily achieved with an item found in many homes: nylon stockings. As it was the only TV network in Sweden at the time, with loyal viewers who trusted the channel, thousands of people fell for it.
The volcano eruption that never happenned
One of the most shocking pranks of all time was the fake eruption of the Mount Edgecumbe volcano in Alaska. The prank was carried out by a local logger named Oliver 'Porky' Bickar who had spent years planning the hoax.
Bickar has collected 70 tyres which he stashed away in an aeroplane hangar, waiting for an April Fool's Day with clear enough skies and the right weather conditions to pull off his plan.
In 1974 the day came when Bickar used a chartered helicopter to deposit the tyres into the volcano's crater. He then doused them with fuel and set them alight, causing a satisfyingly thick and ominous plume of smoke to billow up.
Local people rushed into the streets, fearful that the long-dormant volcano was going to erupt. While the police and fire service were in on the joke, Bickar had forgotten to inform the Coast Guard. They flew over to inspect the situation, but instead of seeing molten lava, they saw the old tires ablaze, surrounded by giant spray-painted letters reading 'APRIL FOOL'.