Heardle answer April 9: Clues to help you guess, plus song revealed for today's music puzzle
Heardle is the music game akin to Wordle, where guessing a song as quickly as you can, gets you more points. Here are clues and the answer for April 9
Watch more of our videos on Shots! 
and live on Freeview channel 276
Visit Shots! now
Today's (April 9) Heardle answer has been revealed and the mystery song is courtesy of one of the most famous pop stars alive. The mystery artist is only 21, but is a global star and has shot to fame in recent years.
She first gained public attention in 2015 with her debut single "Ocean Eyes". She has also collaborated with the likes of Justin Bieber and more. She is the singer on the most recent James Bond film.
If you've never played, Heardle is a music game you can play via a website app where you listen to the introduction of a song, with the goal of the game to guess the artist and title in as few turns as possible.
You can get multiple skips to reveal more of the song, up to a maximum of 16 seconds. Skip after that and the song is revealed giving you a grand total of zero points.
Of course, the quicker you guess the song and the fewer skips you use, the more points you will receive. Most songs provided on the app are tunes released in the last 10 years, so you need to brush up on recent music to be successful.
However, older music lovers still stand a chance, as remastered tracks also make it on the app. If you have had too many attempts to guess the tune and don't want to lose your winning streak, scroll down for the answer…
What is today's Heardle song? (April 9)
Today's Heardle is: Idontwannabeyouanymore - Billie Eilish (2017)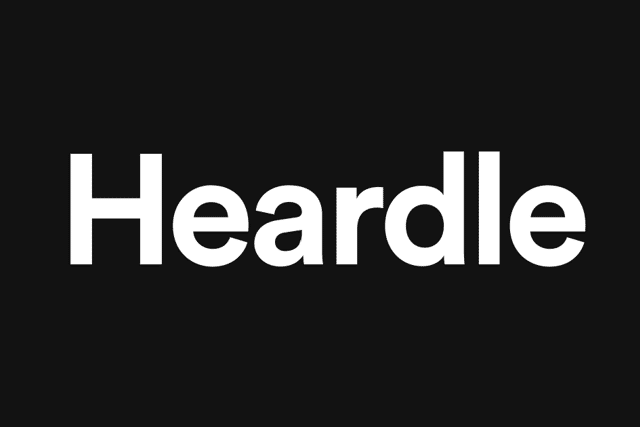 Idontwannabeyouanymore reached number 96 on the Billboard Hot 100, it has also received several certifications, including double-platinum awards from the Mexican Association of Producers of Phonograms and Videograms, A.C. (AMPROFON) and the Recording Industry Association of America (RIAA). The song was performed live during Eilish's 2019 When We All Fall Asleep Tour and her Where Do We Go? World Tour in 2020.