Justin Bieber Justice World Tour: Pop star cancels shows following health issues - how to get refund
Chart-topping pop star Justin Bieber has cancelled his Justice World Tour entirely following health issues.
Watch more of our videos on Shots! 
and live on Freeview channel 276
Visit Shots! now
Justin Bieber has cancelled the upcoming shows on his Justice World Tour following health issues. The UK dates on his world tour were initially scheduled to take place in February but were postponed by the pop singer last year due to health issues.
The singer was diagnosed with Ramsay Hunt Syndrome in June 2022, which left him suffering from facial paralysis and forced him to cancel the rest of his US shows of his world tour at the time.
Now, the world tour has been scrapped entirely by the 'Baby' singer, leaving fans devastated. The cancelled UK shows include four in London, two in Birmingham, one in Sheffield and one in Manchester. Two shows in Dublin have also been cancelled.
Justin Bieber fans have taken to social media to share their cancellation emails. One of the emails posted on Twitter reads: "We regret to inform you that the Justin Bieber shows planned to take place at the O2 Arena have been cancelled. We understand you will be disappointed and apologise for any inconvenience this may cause.
"Refunds will be issued automatically back to the account you used when making the purchase. Please note, this process can take up to 10 working days to be completed."
One fan took to the social media platform to share their disappointment, writing: "Excuse me sir but I have waited 13 years to see you perform and now there is zero explanation or alternative as to why your London shows have been cancelled. Was it not two weeks ago you was in London for fashion week partying! All I wanted was to see you perform."
Another fan said: "Gutted that Justin Bieber is cancelled. Wish him and his health well but would have appreciated a statement or something from him. Especially that he was at London fashion week."
Justin Bieber Justice World Tour - how to get a refund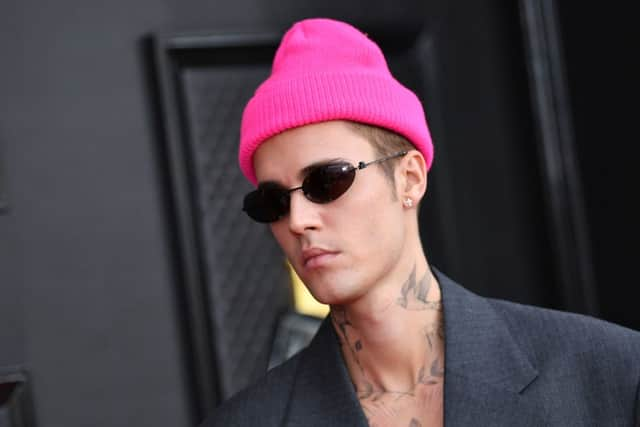 The Justice Tour news Twitter account has issued refund advice to ticket holders.
It asks ticket holders check in with your point of purchase for refunds for show dates
It issues the following advice:
1) No action is required to obtain a refund. It will be processed to the original method of payment used at time of purchase, once funds are received from the Event Organizer, which is usually completed within 30 days.
If the tickets were transferred to you, the refund will go to the fan who originally purchased the tickets from Ticketmaster.
2) If the tickets were transferred to you, you'll need to transfer them back to the original purchaser (i.e., the person who purchased the tickets at issue directly from Ticketmaster or Live Nation) in order for them to take advantage of whatever options the Event Organizer is providing for that event.
3) If you purchased a resale ticket from some other source (i.e., not through our Site), and that ticket was then transferred to you, you will need to reach out to your original point of purchase for any refund and/or credit options, if available.
4) If your credit card or debit card number has changed, but is for the same account used at the time of purchase (e.g., a new card has been issued for the same account), the refund will be processed to that account.
If the account you used to make your original purchase has been closed, we recommend you check with your banking institution or credit card company to make arrangements with them to receive your funds.
Lisa Braithwaite, music expert at Skiddle said: "The news of Justin Bieber's abandoning of his current world tour, due to health concerns, comes amidst a string of other cancellations from high profile names, who have been forced to make the difficult decision to scrap their own upcoming run of shows due to the rising costs associated with inflation.
"It's a worrying period for the industry, with the knock-on effects of these cancellations being felt not only by the fans themselves but the venues and the dedicated teams of staff who operate them. It has been reported that refunds for Bieber's cancelled dates have been notoriously hard to come by.
"If you have a ticket and seek a refund, our guidance would be to check any advice posted by your ticket provider online and to speak with them directly, to find out what your options are."
What is Ramsay Hunt Syndrome?
Ramsay Hunt Sydrome (RHS) is when an outbreak of Shingles affects the facial nerve near someone's ears, resulting in paralysis of parts of the face. The disorder cannot be passed on to other people, but it is a complication from Shingles, which is linked to the chickenpox virus that many people can get when they're children.
According to the charity Facial Palsy UK, if the immune system becomes depressed and is less able to fight off infection, the body can become vulnerable to a reactivation of the chickenpox virus.