Taylor Swift Speak Now (Taylor's Version): Better Than Revenge lyric change explained
Taylor Swift's Speak Now (Taylor's Version) is here with new songs and some interesting lyric changes
Watch more of our videos on Shots! 
and live on Freeview channel 276
Visit Shots! now
Taylor Swift's Speak Now (Taylor's Version) is officially underway, proving once again that 2023 is a year for the Swifties. This is the singers third rerelease after Fearless (Taylor's Version) and Red (Taylor's Version) and marks the halfway point for Swift in her quest to own all her music.
The original Speak Now album was released in 2010, and was Taylor's third album. The album became somewhat of a cult classic among fans, and became one of the singer's most highly-anticipated re-releases with fans desperate for the vault tracks. Swift has famously been rerecording her first six albums, after her original record label Big Machine Records sold the master recordings of every one of her songs to Justin Bieber manager Scooter Braun. This meant that Braun would get profits from CDs, and tracks played on platforms such as Apple Music and Spotify.
With the famous rerecordings, comes the chance to make some major changes. One of the most talked about upcoming potential changes among fans came with one of Taylor's cult classic songs 'Better Than Revenge' that saw the singer delve into a more pop-punk sound for her third album that millions of fans fell in love with.
The thought of hearing Taylor's version of Better Than Revenge had many fans speculating that the songwriter would change a specific lyric. The cutting song is aimed at another woman stealing someone's boyfriend, and the original version of the song's chorus includes the lyric: "She's better known for the things that she does on the mattress."
Like every other person, since it's release in 2010 Taylor Swift's writing style, and opinions have changed. Her 2020 album Folklore was based on a love triangle, and focused on the so called 'other woman' not actually being the villain in the story.
With that in mind, it's no surprise that Swift changed the lyric on 'Better Than Revenge (Taylor's Version)'. However, with a songwriter like Swift the lyric was always going to be changed for the better. The song's chorus now goes: "He was a moth to the flame, she was holding the matches, whoa". We're here to confirm the song is still an undoubtable bop.
The album is now available wherever you get your music, including special vinyls and casette's available on Taylor Swift's store. Swift commemorated the release with a post across her social media that read: "It's here. It's yours, it's mine, it's ours. It's an album I wrote alone about the whims, fantasies, heartaches, dramas and tragedies I experienced as a young woman between 18 and 20. I remember making tracklist after tracklist, obsessing over the right way to tell the story.
She added: "I had to be ruthless with my choices, and I left behind some songs I am still unfailingly proud of now. Therefore, you have 6 From The Vault tracks! I recorded this album when I was 32 (and still growing up, now) and the memories it brought back filled me with nostalgia and appreciation. For life, for you, for the fact that I get to reclaim my work. Thank you a million times, for the memories that break our fall. Speak Now (MY VERSION!) is out now."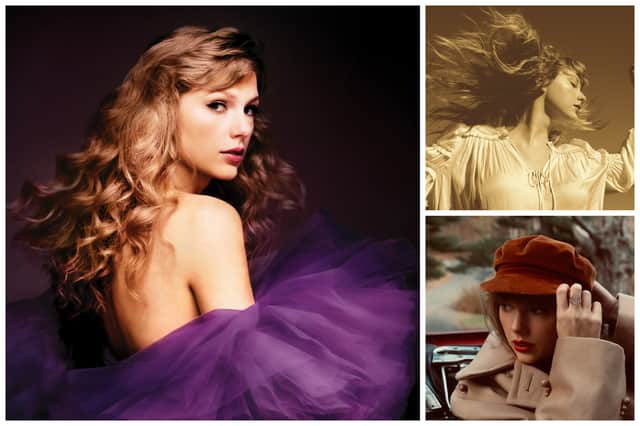 After months of speculation and Swift style easter eggs, the singer officially announced Speak Now as the next album she would re-release during her three night stint in Nashville on her Era's Tour. During the surprise song section of her show she teased as fans began to scream: "I think rather than me speaking about it. I thought I would just show you. So, if you would direct your attention to the back, big screen that we have." Behind her, the screen read: "Speak Now. Taylor's Version. Available July 7."
Taylor Swift Speak Now (Taylor's Version) track listing
Here is the full 22 track list of songs fans can expect on Speak Now (Taylor's Version):
Mine
Sparks Fly
Back To December
Speak Now
Dear John
Mean
The Story Of Us
Never Grow Up
Enchanted
Better Than Revenge
Innocent
Haunted
Last Kiss
Long Live
Ours
Superman
Electric Touch
When Emma Falls in Love
I Can See You
Castles Crumbling
Foolish One
Timeless