How to keep your dog cool in the heat - from cooling mats and coats, to splash pools and elevated dog beds
While we're all soaking up the sun, our beloved dogs might not be enjoying the heat so much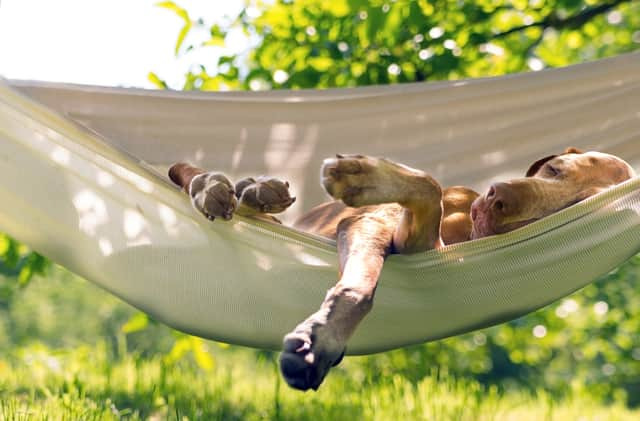 This article contains affiliate links. We may earn a small commission on items purchased through this article, but that does not affect our editorial judgement.
Many Brits have been enjoying the sunshine recently, but our canine friends might be experiencing discomfort in the hot weather.
While we're all soaking up the sun, however, our beloved dogs might not be enjoying the heat so much. It's vital that dogs are kept cool in warmer temperatures, otherwise they could become ill.
Coupled with their fur, which is like wearing an insulated coat, this can make them prone to overheating.
Panting heavily
Dribbling
Wobbling and having trouble standing up
Bright red gums.
How can I cool my dog down in the heat?
Thankfully, there are a number of products on the market which you can buy to help your four-legged friend feel much more cool and comfortable as temperatures rise.
Below you will find our pick of the top six