Star: what is the Disney Plus channel for adults, list of TV shows and movies, and is it free?
Disney+ has introduced a new add-on, Star aimed at providing film and television for adults. Is it worth signing up? And what about the other non-Netflix streaming services on the market?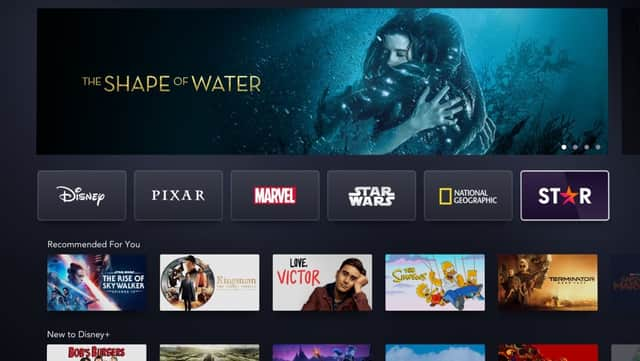 This article contains affiliate links. We may earn a small commission on items purchased through this article, but that does not affect our editorial judgement.
Disney+ had arguably the most serendipitous streaming service launch of all time, coming to the UK on March 24 2020, just as lockdown commenced and millions of anxious parents fretted about how they were going to entertain their housebound children.
Now one of the leading streaming services in the UK, nevertheless there are still those who believe the platform is purely for children or family households, not adults.
The launch of Star aimed to redress this, as Disney+ has now doubled it's content library, introducing films and TV programmes aimed solely at adults. The price of the streaming service has risen from £5.99 per month to £7.99, still less than Netflix's £11.99 per month. You can sign up here
What is showing on Disney+ Star?
Star means Disney has released 75 additional TV series and over 270 movies to the streaming platform in one day, with new titles to be added every month.
As aforementioned, these are designed to be more adult fare. Film wise, that means titles such as Borat, Braveheart, Cocktail, Die Hard, Pretty Women, The Favourite, and the Grand Budapest Hotel are landing.
Over on TV side, Star will see the release of fan favourites like 24, Firefly, Family Guy, Grey's Anatomy, Modern Family, Lost, Prison Break, and the X-files.
Over time Star Originals will also be added, including crime thriller Big Sky from Big Little Lies and The Undoing creator David E. Kelly.
What about other, non-Netflix streaming services?
Netflix has been the market leader for subscription streaming services in the UK for so long now that it's considered a default – indeed, 'Netflix' is often used as a synonym for TV. We talk about "watching Netflix" more frequently than "watching telly" now.
But with that level of fame and ubiquity comes a certain a degree of over-familiarity: after all, how often do you and your housemates sit, scrolling through Netflix, unable to find anything you feel like watching that you haven't watched already?  
Don't get us wrong: the streaming service has it's place. But if you're looking to trial an alternative, either to augment or replace, here's our take on the other paid streaming services within the UK.