Paddy McCourt reveals three Derry City players on trial at Celtic
DERRY City Technical Director, Paddy McCourt has revealed three of the Brandywell club's young talents have been on trial at Celtic Football Club.
Published 24th Nov 2020, 11:22 BST

- 3 min read
Updated 24th Nov 2020, 11:26 BST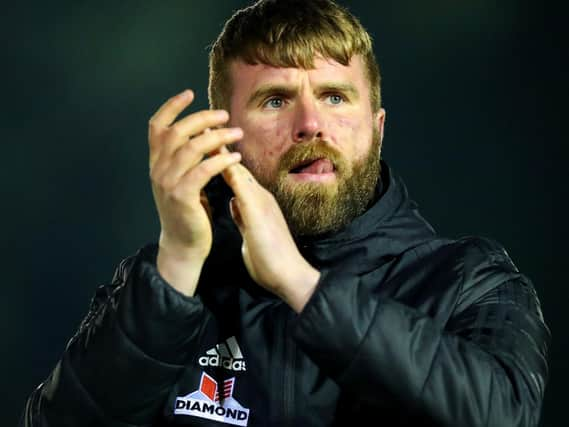 The former Celtic playmaker oversaw Derry City's Academy during his previous role as Academy Director last season.
However, McCourt still plays a key role in the development of the young Candy Stripes and commenting on 'The Celtic Huddle' podcast recently, the 'Derry Pele' indicated the future is bright at the club.
And the trio of talented youngsters who made the trip to Lennoxtown last February could make a return to the Glasgow club once the lockdown restrictions are lifted.
When asked if he had unearthed any young 'Paddy McCourts' through the Derry academy, the former Northern Ireland international confirmed there's plenty to be excited about at the club.
"We have plenty of talent coming through the academy at the minute," said McCourt.
"We actually had three over at Celtic in February before lockdown kicked in, in March.
"They did really well and are probably going to go back once they're allowed.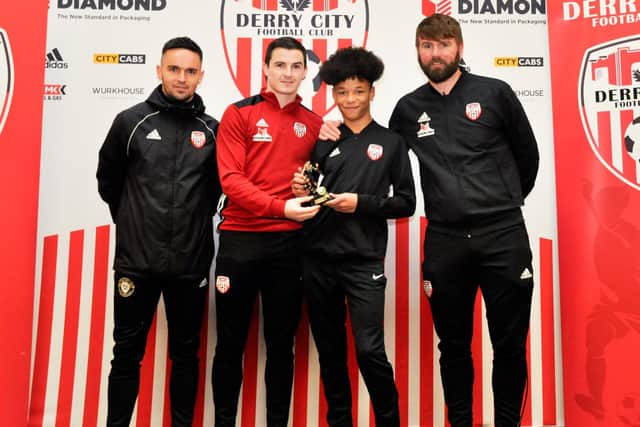 "We're scouring everywhere around the area to try and find that talent.
"Thankfully we've moved it a long way in the last couple of years.
"Hopefully over the next few years if some of them are good enough to go to England then great but if not there certainly will be a few good enough to play in our first team."
McCourt joined Celtic from Derry City in 2008 and a handful of players have made the same route across the Irish Channel such as Michael Duffy and Niall McGinn, with Daniel Lafferty going in the opposite direction in 2010.
And the Scottish Premiership champions are clearly maintaining a link with the Brandywell club.
Derry City boss, Declan Devine insists the academy is the 'most important strand of the club' and he revealed top rated youngsters Trent Doherty and Luke O'Donnell have been among those underage players who have taken part in training sessions with the City first team this season.
Lightening quick 14-year-old Trent, 13 year-old Luke and 15 year-old Daithi McCallion are understood to have been the three players who spent time with Celtic earlier this year.
"That's the most important strand of the club," stressed Devine. "There are a lot of talented young boys at the club. I've had some of our U12s in training with the first team the odd Sunday morning and it's something I'll continue to do.
"Trent and Luke O'Donnell have been in training with the first team at 13 years of age. That's something we have to continue to give them, that platform to play.
"They've been brilliant young players and there's no doubt we will continue to move boys on. We have a lot of youth internationals coming through the current academy and that's something we're striving to get better.
"There's a lot of talented coaches working with the academy and the players will definitely get a platform to play."
McCourt, who still takes coaching sessions with some of the underage teams, is concerned that the Covid-19 crisis has affected some of the young players' development with limited game-time this season.
"We're hoping to get back to some sort of normality over the coming months," said the former Derry winger.
"We're hoping to enjoy Christmas and come the start of 2021, we will hopefully try to get some supporters back in the stadiums and hopefully get back to some sort of normal life.
"The younger players, they've missed a lot this year in terms of their development. It's more so for them that I would feel sorry for.
"A lot of our academy teams this year played only six or seven matches.
"It's a worry in my opinion for younger players and it's about trying to get them back playing as soon as possible."