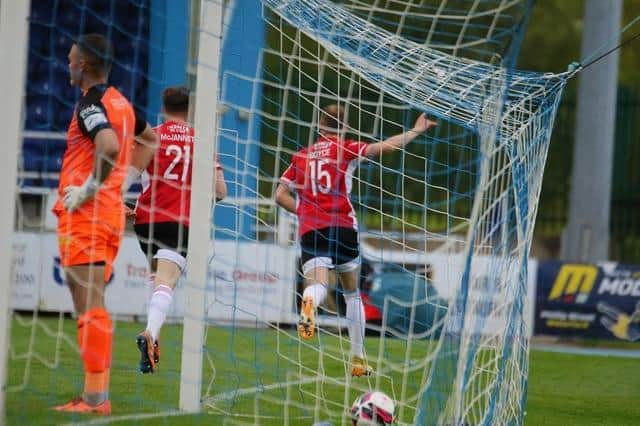 Derry City's Ronan Boyce runs away celebrating the winning goal at Waterford, earlier in the season. Picture by Kevin Moore/mci
Due to a power issue at present in the RSC, the game - which was originally scheduled for Monday, November 1st - has now been changed to Tuesday, November 2nd.
The match will be played in the RSC with a 6.15pm kick-off.