'It's time for 'come to Jesus' meeting' - says Derry City chairman Philip O'Doherty
DERRY CITY chairman Philip O'Doherty warned it's time to organise a 'come-to-Jesus' meeting at the end of the 2020 season to discuss changing the structure of the football club.
Published 10th Nov 2020, 13:57 BST

- 3 min read
Updated 10th Nov 2020, 13:58 BST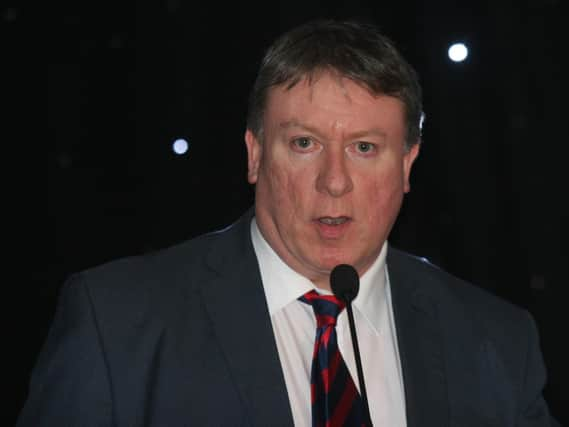 The Candy Stripes finished the truncated 18 game league campaign in seventh spot, avoiding the relegation play-off by a single point after a final day draw against relegated Cork City.
It was a dismal and inconsistent league campaign overall and while Mr. O'Doherty remains hopeful the club can finish the season with an extended run in the FAI Cup, he suggested there could be changes afoot.
The Chairman added that the Brandywell outfit needs to take a 'long hard look at ourselves' and plot out a three to five year plan with the possibility of inviting the assistance of 'a few outside people' for advice on moving the club forward.
"I'm not going to criticise anybody, it's the wrong time," Mr O'Doherty told BBC Radio Foyle prior to last night's 1-1 draw against Cork City, "It's the final league match of the season. I don't think it's the right time to talk about individuals or players or management or anything else.
"The entire football club, supporters, everyone is unhappy that this game is being played to avoid a play-off. At all sorts of levels it's been difficult. It's been difficult financially. It's been difficult to motivate everyone. To be honest, the sooner this particular season is over the better. We still have a cup run and hopefully we will progress further in the cup but every single club around the world has been through, to a greater or lesser extent, what we've been through. I wouldn't want to do it again.
"I'm still hopeful we can get something out of this season. It would be great to get to the final. It would be a great occasion. There's talk that if it was to be staged in Tallaght there would be some fans allowed into the game. But I think I'll wait until the end of the season before I make any other comment. I think we need to take a long hard look at ourselves. It is difficult to use this season as a benchmark because of the Covid pandemic but we would need to decide where we want to be in three or five years' time. I think there's time at the end of the season to do that."
Discussing the difficulties brought about this season by the ongoing Covid-19 pandemic, Mr O'Doherty also added that lessons would be learned from this season.
"My job is to write off any shortfall at the end of the year. I certainly want to see this football club have success and continue into the future. We have a lot of loyal supporters. We have to move on from this season because if we talk too much about it we'll get depressed. On a positive note we still have a chance of a cup run and hopefully we will learn some lessons.
"I think the club needs to work harder at all levels and I think certainly we are going to have a bit of a 'come to Jesus' meeting at the end of this and possibly invite a few outside people in for advice about changing the structure slightly going forward in the next few years.
"The main thing is, this Covid crisis needs to be beaten for football to return to any degree of normality throughout Europe and the world."