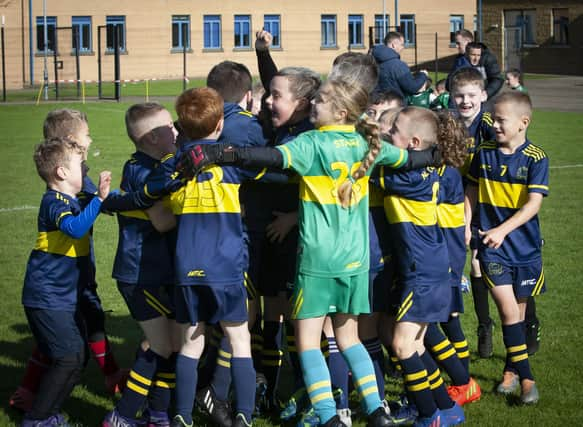 PHOTOS: Sean O'Kane Memorial Cup a fitting tribute to special person
St. Joseph's Boys' School was the venue last weekend for the Sean O'Kane Memorial Cup with 32 local clubs taking part across Saturday and Sunday.
Published 4th Oct 2022, 12:12 BST
Updated 4th Oct 2022, 15:18 BST
The eight-a-side youth competition featured the age groups 2011, 2012, 2013 and 2014 with a number of Derry City players present to take in the action as hundreds of young players took part. Sean, a lifelong Celtic, passed away in January following a brave battle against cancer with the new competition a chance for his many friends to pay tribute. Here a few of the defining images from a memorable day at St Joseph's Boys . . .