DERRY GAA: New indoor facility a game changer for Sean Dolan's
​Brian O'Donnell has never forgotten the feeling of standing in the ashes he assumed would be the end of his beloved Sean Dolan's GAC.
Published 1st Feb 2023, 09:54 BST

- 4 min read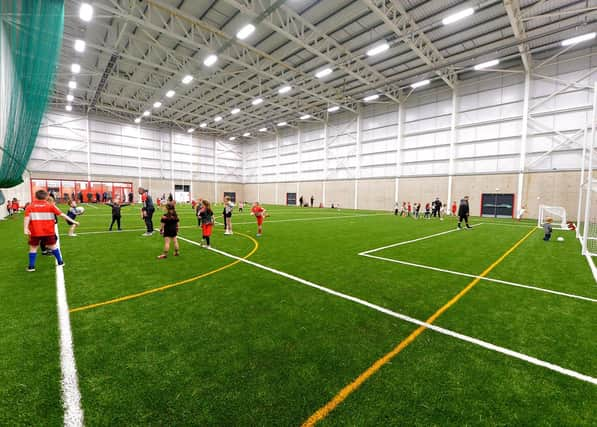 Fire gutted the club in December 2011, sending what most assumed was the hard work of members over the years to keep the club going up in smoke. The arson attack seemed to have managed in minutes what years of the Troubles, under investment and economic hardship in Creggan had failed to. The future appeared bleak for the proud city club.
"After the fire I didn't think we would be here at all and I wasn't alone," admits the Dolan's Games Promotion Officer, "For a while I didn't think we would still be here. When that fire happened we thought it was all done, everything finished, but it has been some journey since. Eleven years isn't a long time to deliver the scale of what we have managed to."
Brian is specking from inside the club's magnificent new indoor 3g sports arena. It's phase two of the club's state of the art rebuild that's seen an extension of the clubhouse pavilion, a multi-purpose room for the club and community, a training space, gym room and meeting rooms, as well as space for dance classes and social events. More importantly, it's brought a fairy-tale end to 'Dolan's Fire' chapter in the club's history books.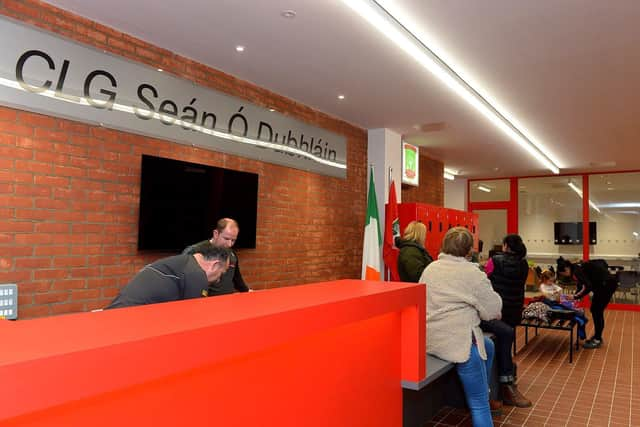 It's been a long journey in a short space of time for the city club and O'Donnell admits, plenty took convincing in the initial stages of what looked a pipe dream just over a decade ago.
"That's two very big projects between the new pitch and the first phase of the clubhouse and now our little expansion," laughs Brian, "No, It's unreal. Who would have thought it but it's great to see. People thought we were mad or full or nonsense. I don't think many thought we were actually going to do it. Some though, 'these boys are not wise in the head'. Those were the comments we were getting back then but we've done it now and we are very proud of it.
"The challenge now is to take this facility and use to to take the club, the teams, to the next level."
The keys were only handed over last week but already on Wednesday night the hall was full of hundreds of six to eight years olds enjoying football while the McCloskey & McCafferty Dance Academy were conducting Irish Dancing classes in a separate room.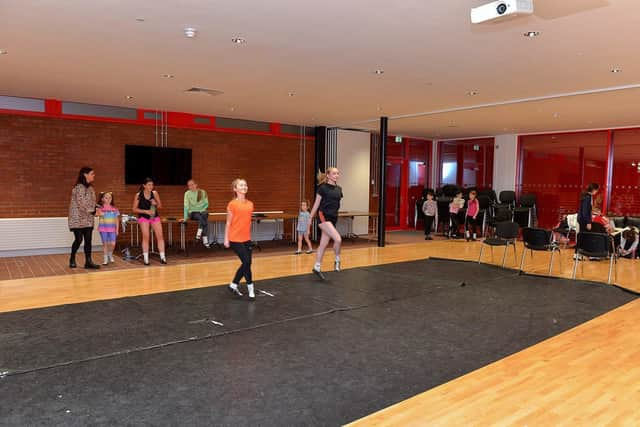 "It's a game changer," adds Brian, "Already we've had the schools up. We hope to start the after schools programme shortly in the indoor hall but already when the children come up and see this hall and building, it's a far cry from some of the facilities they've been used to. That can make big difference because there is a bit of a 'Wow' factor.
"Last night was the first night of our Gaelic Academy which is the Under 6s and 8s. The place was packed to the rafters. Seeing the club like that is a vindication of all the hard work so many people have put in. It was such an atmosphere.
"We were all so proud to see it on Wednesday, hundreds of kids enjoying themselves playing Gaelic Games and the community using the club as well. There has been serous work put. There have been people in this club who have spent 11 years in meetings between Derry GAA, Ulster GAA, Croke Park and various Councils; The Northern Ireland Office, Housing Executive - whatever.
"That's been tough and it's been done by quite a small band of people which is a credit to each and every one involved so it's brilliant to see it turn out like this."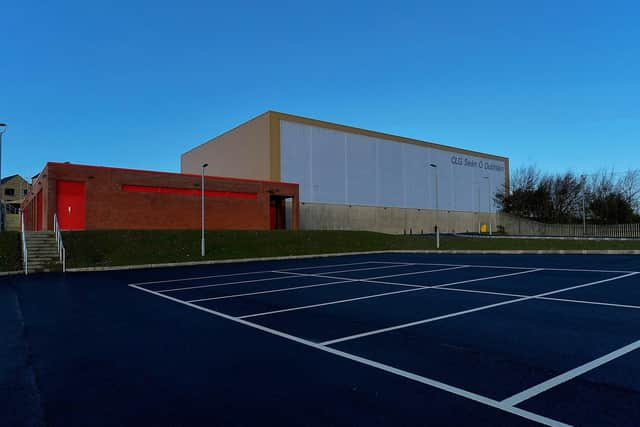 The new facility has been developed by Radius Housing as part of a wider community regeneration project which includes the construction of 119 new homes beside the club. These are exciting time for Gaelic Games in the city and Dolan's have no intentions of resting on their laurels.
"I went back into the schools 2016 and we have good people on board and good buy in from the local schools," the Dolan's GPO, "I would say we are further ahead than we ever imagined we would be in the timeframe since the fire. Over the last few years, through good coaches coming on board and good buy in from the schools, we've made great progress but what we are trying to do takes time.
"It's been tough at times and it's been stressful for people. The work takes its toll so we have to make sure we reward those people who worked so hard because what we always wanted was simply a GAA club that we can be proud of, one we can use to promote Gaelic Games in Creggan and this part of the city.
"The important stuff is always the children and the football. We want to be at the centre of the community and it's easy to forget there will soon be 119 new families right on our doorstep. That growth isn't going to stop. In the past we were a bit out of the way but before we know it we are going to be in the middle of an even bigger community because it is not going to stop there with the housing.
"This gives us the room to grow properly as a club, to really kick on. It will show people, even some of our own people, that we really mean business as a club. When we came back after the fire, it was slow progress, but we think this will help us accelerate what we're trying to do.
"We have a serious opportunity to create a fantastic club but it's about the community and tying people in, especially young people.
"This new facility is definitely up there in terms of the best facilities around, there's not too many like it. It is a great size but now it is up to us as a club to take advantage of it."