Glen can bounce back says proud Malachy O'Rouke after controversial Kilmacud victory
​Despite the missed chances and the controversy over Kilmacud's '16th man', Glen manager Malachy O'Rourke had nothing but pride in his players amid the heartbreak of Croke Park on Sunday.
23rd Jan 2023, 4:47pm
- 3 min read
Updated
23rd Jan 2023, 4:47pm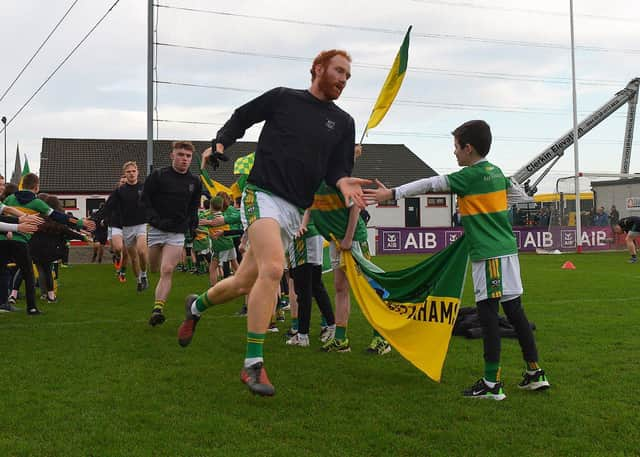 There may yet be another twist in the this tale but in the immediate aftermath of the Dubliners' 1-11 to 1-09 victory, O'Rourke set aside his disappointment to praise his players for what has been a remarkable 12 months.
"You never like using words like devastation when it comes to football because there are a lot more important things in life but it is heartbreaking in there," explained the former Monaghan manager.
"First half we thought we started well but then we faded off a bit and didn't play the football we were capable of. Second half we wanted to make sure we did that.
"I thought the boys really dug in second half and showed a lot of character, played with a lot of quality as well and we eked out chances for ourselves. We took some and unfortunately we didn't take others. That's just the way it goes.
"Overall the boys put in a great effort and I'm so proud of them. To come back in the second half, the work they put in, it's just very disappointing to come so close. It would be different if you were beat by three or four points but the last minute, for the ball to be tipped around the post, it is just a tough one to take but look, that's football."
Football fans all over the country have been debating the controversial finale when the Leinster champions had 16 on the pitch to defend Glen's final attack. The onus bizarrely appears to have been left in the Maghera club's court by Croke Park with reports suggesting they have until 3.30pm on Wednesday to lodge an appeal but speaking immediately after the game O'Rourke confirmed he had asked for the '45 to be retaken.
"We can do nothing about that but it obviously does make a difference the more men they have in there, the harder it is for us to get a score out of it," he explained, "I think we did ask the fourth official to get the free retaken but it didn't happen.
"I can't speak for the club or anything else but, look it, I don't think that's the way the club operates. We had our chances, we gave it our best shot. That shouldn't happen but at the same time, and as I say, I can't speak for the club, but I think we will accept that we got beat on the day."
Whatever come of an episode that does not paint the GAA in its best light, O'Rourke said he has no doubt the players can bounce back.
"Yeah I'm very proud of the boys. They have worked really hard, they committed everything we have asked of them. Last year was a big disappointment to lose to Kilcoo but we bounced back. The boys really had that hunger to go again, to win Ulster and to get through to an All Ireland final is a long journey. I suppose it doesn't soften the blow when you come so close, that's hard to get over but, no, there is loads of quality in there. There is loads of ambition and drive so hopefully we will bounce back again."