McKenna Cup: Derry manager Rory Gallagher keen to see Steelstown pair progress
Rory Gallagher says he's will be keeping a close eye on the progress of Diarmuid Baker after calling the Steelstown's back up to his McKenna Cup panel.
21st Jan 2023, 9:00am
- 2 min read
Updated
22nd Jan 2023, 6:07pm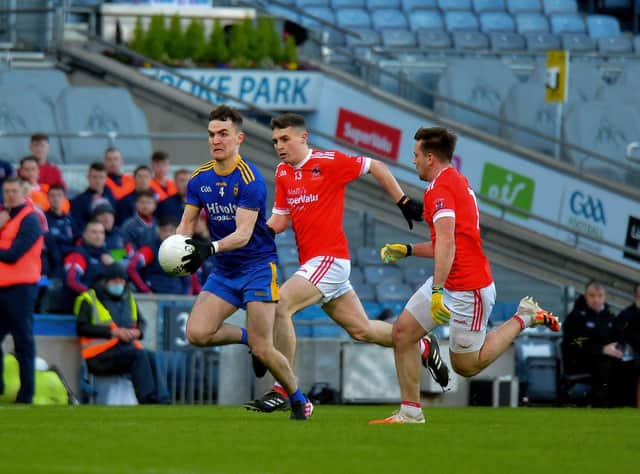 The Brian Ogs defender, who was superb throughout the city club's memorable run to the All Ireland Intermediate Club title last year, has been balancing his county duties with Sigerson Cup duty with Queen's. Baker was an unused substitute in Pairc Esler against Down last Sunday but speaking before the cancellation of Queen's tie against DCU, Gallagher said he was keen for Baker to get as much competitive action as possible.
"We have been aware Diarmuid has been playing well and is playing well at a high level with Queen's so we said, 'Look, come on in' and see how you go over the next period of time," explained the Oak Leaf boss.
"Queens were to play on Tuesday and it was put off but hopefully it is on tonight (Thursday) because it would be another competitive game for him and we'll see how he goes over the next couple of weeks."
Baker's club mate, Ben McCarron, has been impressive in the the McKenna Cup games against Tyrone and Down but, like Baker, is still involved in Sigerson Cup action with Ulster University and Gallagher said they would be managing players' workloads with such a busy start to the season.
"Again, Ben is out with Jordanstown and his game was put off so he just did a very light part of training last night (Wednesday).
"In fairness to Ben has had a heavy workload there over recent weeks but, look, again, we are keen to see him in action again at the weekend against Tyrone."
And regardless of the outcome of Saturday's McKenna Cup final against Tyrone in the Armagh Athletic Grounds, Gallagher said he has been delighted with the competitive nature of the traditional curtain raising competition.
"The McKenna Cup has been really, really good from our point of view," he added.
"We don't use the same number of players as other counties. We just don't carry those numbers but we still use, by our standards, a fair level of players and give a fair level of minutes in high quality games, albeit we are very much aware it is the McKenna Cup. No, we are very pleased with it."