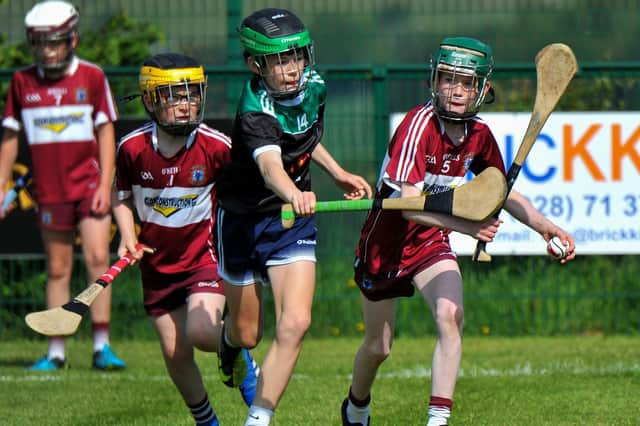 PHOTO SPECIAL: Inaugural Sean Mellon Festival of Hurling a fitting tribute to Na Magha legend
The 'clash of ash' punctuated by the sounds of laughing kids playing the game he loved, the game he did so much to promote in Derry City - Saturday's inaugural Sean Mellon Festival of Hurling proved a fitting tribute to a Na Magha legend.
Published 6th Jun 2022, 12:01 GMT
Updated 6th Jun 2022, 12:03 GMT
The Under 11.5 years festival brought together teams from Derry, Antrim, Donegal and even Cork as Blackrock, a club with close ties to Na Magha thanks to Sean, made the trip from the Rebel County. Sean, a founding member of Na Magha and a former teacher in the city, dedicated most of his life to either playing or coaching hurling and was a proud advocate of the sport to young and old alike.
While the emphasis was on fun and participation rather than competition, there was some excellent hurling on display from the stars of the future. Have a look at some of the defining images of a memorable day at Pairc Na Magha . . .