Free self-defence beginners' course in Burnfoot is open to all
Aileach Karate Club in Burnfoot will host a free, six-week self-defence course for beginners, starting from Thursday, February 2.
Published 30th Jan 2023, 08:00 BST

- 2 min read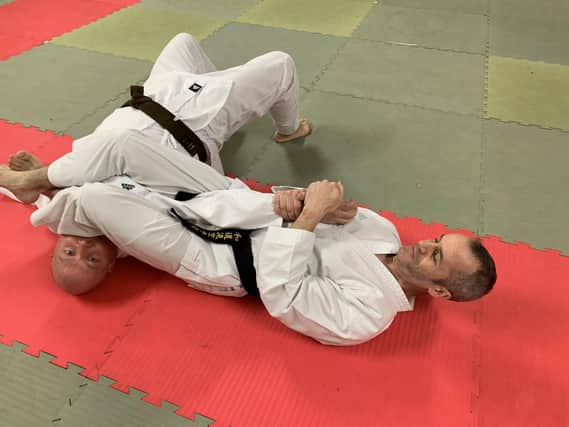 The course is open to anyone who would like to learn basic self-defence techniques, regardless of gender, age or fitness level. The classes are also designed to introduce attendees to martial arts generally, in a fun, relaxing and welcoming atmosphere.
Aileach Karate Club instructor Seamus Gillespie, who will deliver the course along with veteran karate expert Denis Donaghey, says the aim is to help attendees build confidence in their ability to defend themselves.
"The idea is that at the end of the six week course, those who attended will have confidence in their ability to escape injury in an attack and get away safely. These are not karate classes, the focus will be on teaching basic techniques used in various martial arts which can be applied in common street attack situations.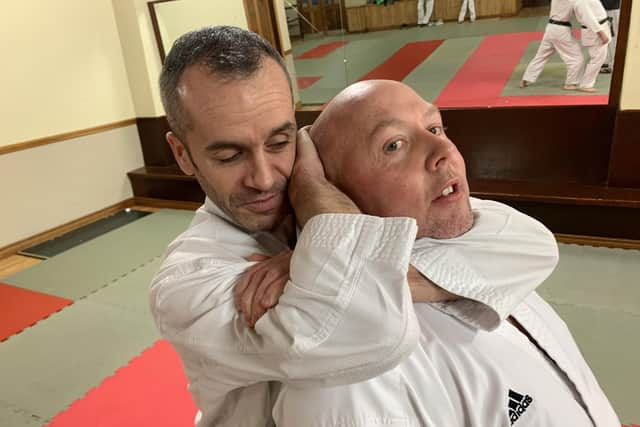 "They will include instruction on how to perform highly effective moves such as the rear necked choke hold which is very simple to learn and allows even the lightest of people to subdue a heavier, stronger attacker. In fact, this week we held a demonstration in the club in which a 10 year-old boy was easily able to subdue an adult male in his 40s using this technique," Seamus explained.
The free course was initiated last year after the murder of school teacher Ashling Murphy, who was attacked while jogging in Co Offaly, sent shockwaves around the country and beyond.
"We started this successful initiative last year after the horrific attack in Tullamore. As a club, we decided we had a responsibility, given our self-defence skills, to offer people a chance to learn how to effectively defend themselves should they be attacked.
"Last year's classes were open to women only, but this year we are opening up the classes to people of all ages, genders and abilities who would like to learn some of these important skills, and to those who would simply like to know more about martial arts."
Seamus is mindful of the possibility that people may be nervous about attending a martial arts gym for the first time, and is encouraging them to come along.
"I know very well from personal experience just how daunting it can be to walk into any martial arts gym for the first time. I was that person who lacked confidence, who sat back and wished I could do it. That's until Denis (Donaghey) explained that I had nothing to lose by doing it and encouraged me to come along to Aileach Karate Club.
"Today I'm teaching in the club, something I never thought I'd be doing. I love to see more people getting involved for the first time, as well welcoming back some of the older faces who practised karate when they were younger but drifted away over the years."
Aileach Karate Club's Self Defence For Beginners programme will begin on Thursday, February 2 from 8.30pm to 9.30pm in Aileach Community Centre, Burnfoot, and will run weekly for six weeks. The classes are completely free of charge. Donations to the club will be accepted should anyone wish to do so.