OPINION: Charlie Heffron - The last link to a golden Derry City era
​When Charlie Heffron passed last week the last link with the Derry City's famous 'Delaney Cup Final' was broken.
25th Jan 2023, 2:30pm
- 2 min read
Updated
25th Jan 2023, 2:30pm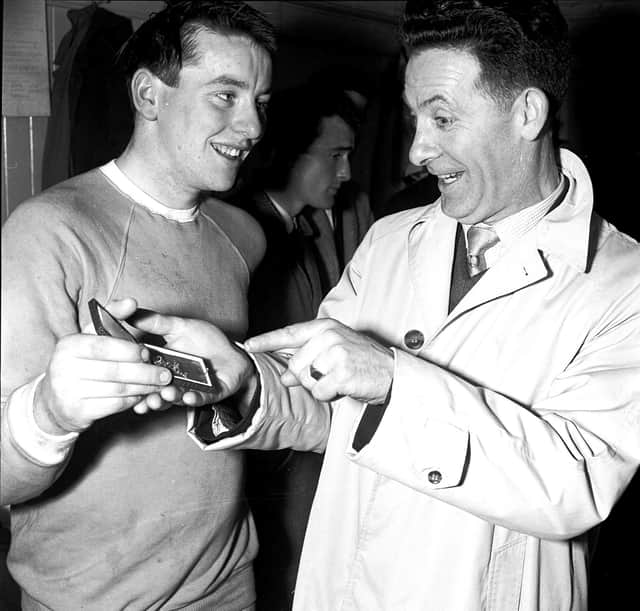 But Charlie wasn't just a member of that final team. If Jimmy Delaney brought the team to the final by his influence on the entire club, it was Charlie who got us over the line in all three games – it went to a second replay!
Time after time his stunning saves denied a very strong Glentoran to the point where, at the final whistle, Delaney ran the full length of the pitch to embrace him. That tells you everything about his influence and the statute of the man as a player and as a person.
Indeed it was only the worst of bad luck which denied him a second winners' medal in 1957 against a great Glenavon side. Having again been absolutely brilliant in the semi-final against Linfield, City went into the showpiece final with a 15-years-old Brian Wright and an 18-years-old Jobby in the line out.
Obviously City were the underdogs; but again Charlie did his stuff and held the Lurgan men at bay until the fateful 88th minute when, agonisingly, a Tommy Houston own goal sank them. And, much like our own 1964 final, Glenavon scored a second within a minute.
And just after the '64 victory we returned to the dressing room to find a beaming Heffron waiting for us. A West Belfast man, in recent years he moved to the Glens of Antrim to live with his family who accompanied him to the function we had for him in Badger's a few years back. A few minutes talking to some of the genuine football men there that night told you everything about the esteem in which Charlie was held inside the club and in the wider world of football in general. It was a lovely evening and, personally I was absolutely delighted to spend it in the company of the man who was a genuine hero of mine.
In any roll call of the best ever Derry City keepers Charlie's name will be right up there in the mix. He enjoyed a long and happy life and will always be remembered as one of the genuine icons of Derry City Football Club. May he rest in peace.