Derry's Japanese Popstars make triumphant return with 'Checking Out' a rocking riposte to racial division, corruption, violence and fear
The Japanese Popstars return with their first new material in six years - the powerful anthem for these incredible times, 'Checking Out' ft. Martin Corrigan.
7th Aug 2020, 4:58pm
- 2 min read
Updated
7th Aug 2020, 5:00pm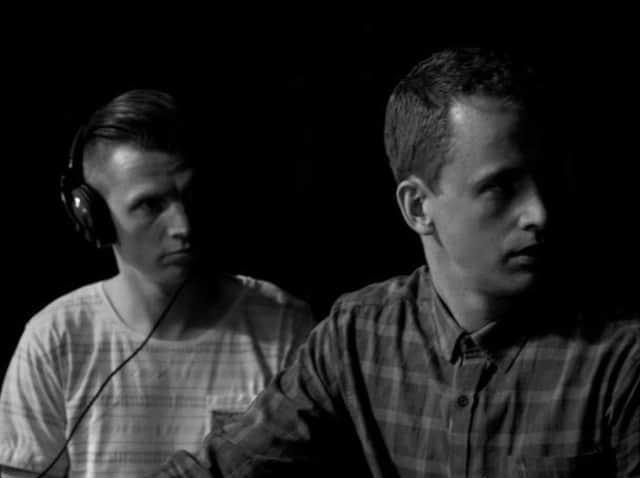 Gary Curran and Gareth Donoghue, a.k.a. The Japanese Popstars.
The single is accompanied by a striking video, with both released on The Japanese Popstars' new label, FightTheNight.
With 'Checking Out', Derry's Gary Curran and Gareth Donoghue unleash a blistering punk rock meets electro ode to the politics of negativity, inequality and segregation – much of which was as prevalent in the 1970s and 1980s in the north as it remains worldwide in 2020.
The impactful lyrics are passionately deployed by Alloy Mental's Martin Corrigan, as he snarls such vital lines as "I've been segregated educated / beaten up and bruised / lied to and spied upon / Confiscated and confused / I'm Checking / I'm Checking Out."
Directed by Sean Curran, the bold and eye-catching video for 'Checking Out' touches upon many of 2020s key themes centred around panic and fear – racial division, corruption, violence, infection – whilst cleverly filmed in a CCTV surveillance style.
On the track's key themes and video, The Japanese Popstars said: "'Checking Out is a rejection of the notions that encourage conflict and stress within Society, built on a Jesus Lizard bassline and Public Enemy beat.
"In the video directed by Sean Curran we wanted to highlight some of the ideas of conflict and segregation that we first experienced growing up in Northern Ireland in the eighties and that we see now at a global scale, driven by ideologies, no matter what they are religious, political, financial, racial, all of which seem to want to push people apart rather than bring us closer together."
'Checking Out' is The Japanese Popstars's first new material since 2014's 'Disconnect Reconnect' album, released on John Digweed's Bedrock label which included 'Matter Of Time' with Green Velvet.
A still from the video for the new record 'Checking Out.'
Other releases include 'Take Forever' ft. The Cure's Robert Smith in 2011. The duo are supported by such leading DJs as Pete Tong, Carl Cox, Laurent Garnier, Adam Beyer, and Francios K.