Donegal's Earagail Arts Festival unveils full programme of events for 2023
Donegal's premier summer event, Earagail Arts Festival has just unveiled its full programme of events for 2023.
Published 3rd May 2023, 13:31 BST

- 3 min read
Updated 3rd May 2023, 13:31 BST
With a family-orientated, participatory and engaging programme from the Gaeltacht islands off the West Donegal coast to East Donegal and the Inishowen peninsula, Earagail Arts Festival (July 8 -23) has something for all ages and backgrounds.
Artistic Director & CEO, Paul Brown said: "We want to encourage access to the arts for all citizens of Donegal, with a range of events for everyone to have an opportunity to create and enjoy with participatory creative projects such as Fadó Fadó and the circus camps, all ages gigs by new curators, body movement and visual arts workshops and a special tattoo exhibition to celebrating cultural diversity and self-expression through body art. On top of all of this, Donegal can look forward to a stellar line-up of festival concerts and shows from Inishowen to Gaoth Dobhair, including two free night-time, outdoor events in Buncrana and Arranmore Island with renowned landscape spectacle group, Luxe."
The festival features an expanded programme of circus, street arts performances and camps as part of its annual event, the Wild Atlantic Weekend, which comes to two new locations this year, Raphoe and Gweedore.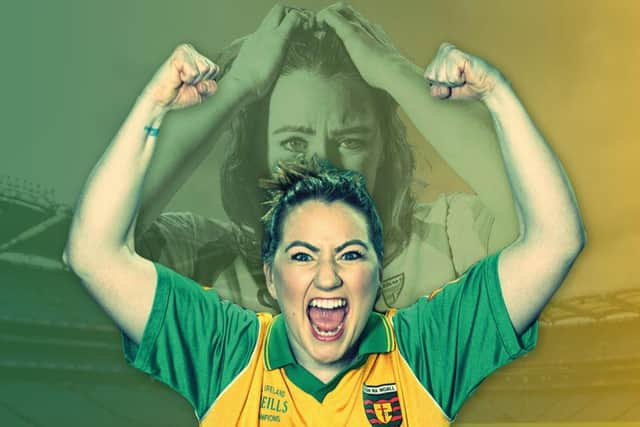 From Thursday 13 to Saturday 15 July, the first Wild Atlantic Weekend will take place at the Royal and Prior School in Raphoe and then it will move to Magheragallan, Gweedore from Thursday 20 to Sunday 23 July. Both weekends will feature exciting Circus Camps for children aged 7-10 and over 10s.
Both weekends will include shows by festival favourites, Tumble Circus, featuring aerialists, acrobats, and jugglers.
In Raphoe, audiences can enjoy Italian street performer Lorenzo Baronchelli on Saturday July 15 at 3pm, and Letterkenny on Friday July 14, as well as the hilarious comedian, clown and contemporary circus artist, The Loser at 4pm.
Other events include On Tish! and the engaging and comical 51 Removals show, both free events taking place Saturday 22 July and Sunday 23 July in Gweedore.
Finally, Mr Banana will perform Banan'O'Rama, using physical comedy and miming with circus skills to create an entertaining and colourful display of talents.
Aniar TV is returning to film the second season of the TG4 series, Féíle Ealaine an Earagail, at An Grianán Theatre Letterkenny during the festival.
The lineup of concerts beings with a tribute to The Campbells on Friday 13 July, a dynasty steeped in Donegal fiddle music, featuring Peter Campbell, Tara Connaghan, Aidan O'Donnell, Denise Boyle Martin McGinley, Fiona Gavin, Ronan Galvin and Dermot McLaughlin joined by dancers Anne Connaghan and Connie McKelvey.
Also performing on this special evening will be BBC Radio 2 Young Folk Award Winner, Skye piper Brìghde Chaimbeul, along with Lau's award-winning fiddler Aidan O'Rourke, and Ireland's Saileog Ní Cheannabháin on vocals.
Other performances include Flook, with Brian Finnegan, Sarah Allen, Ed Boyd, and John Joe Kelly, performing with Donegal trio Fidil on Saturday 15 July, while Na Casaidigh will perform classic Irish songs from their repertoire at an early 1pm show on Sunday 16 July.
On Sunday night 16 July at 8pm Usher's Island, featuring Andy Irvine, Donal Lunny, Paddy Glackin, Mike McGoldrick, and John Doyle, will share the stage with unique folk artist Lisa O'Neill's completing the lineup.
Other musical highlights include a mini tour of Donegal by Nepalese group Kanta Dab Dab, The Frank and Walters, Ger O'Donnell & Trevor Sexton, Anna Mieke, The Henry Girls, Pretty Happy, George Houston and more.
Earagail Arts Festival is delighted to be working with a number of festivals, RAMP - Rathmullan Music Project, Irish Aerial Dance Festival and Bród na Gaeltachta, which will all present an exciting line-up of events in July.
The festival lineup features a host of theatre, dance and spoken word events, as well as workshops, including Jimmy's Winnin' Matches, Yes and Yes, Na Mic Ua gCorra, Errigal - A Sacred Mountain, Cosan Thoraí, Telling the Whole Story: Taking Our Place, Afro-Brazilian Body Movement Workshops and much more.
As well as fantastic live events the festival also showcases an extensive visual arts programme, working with Glebe House & Gallery, Artlink Fort Dunree, Donegal County Museum and Regional Cultural Centre.
The visual arts programme will showcase the work of both established and emerging artists from Ireland and beyond. Visit eaf.ie for more information and bookings.
Earagail Arts Festival is kindly supported by Donegal County Council, The Arts Council / An Chomhairle Ealaíon and Wild Atlantic Way.