Ardnashee build letters issued as contract documents are being prepared
Contract documents for the new £33m Ardnashee School and College are currently being prepared prior to the agreement of a start date with the successful contractor.
22nd Feb 2022, 11:23am
- 1 min read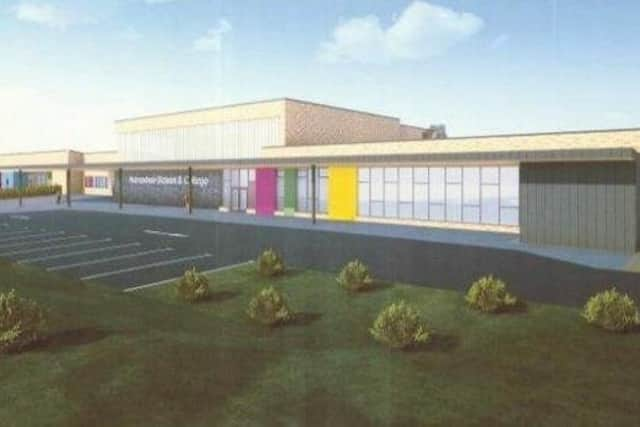 An artist's impression of the new Ardnashee School and College.
The procurement process remains live, the Education Minister Michelle McIlveen confirmed.
Letters outlining the department's intention to imminently award the contract for the capital investment have been issued to those who submitted tenders.
Ms. McIlveen said progress on the long-anticipated development at the old Foyle College site is continuing when asked for an update on the development by SDLP MLA Mark H. Durkan.
"A contract to appoint an Integrated Supply Team to build the new school has been issued for tender and the procurement process is still live.
"Letters outlining the Intention to Award the contract have issued to those who submitted a tender bid," Ms. McIlveen advised.
"Providing no issues arise during the mandatory standstill period, confirmation of the formal contract award will issue shortly after. Contract documents are currently being prepared for signing by the various parties, after which a formal start on site date will be agreed with the successful contractor," the minister stated.