Work on £33.92m Ardnashee build likely to start this summer: Weir
Work on a multi-million pound new Ardnashee School on the old Foyle College site on the Northland Road is set to get under way in the summer.
19th Mar 2021, 10:44am
- 2 min read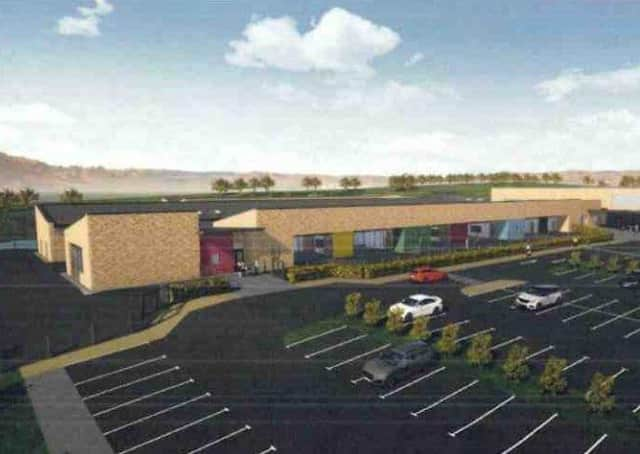 Elsewhere in the city future intakes at Holy Child, Greenhaw and Chapel Road primaries can look forward to better facilities with capital projects under preparation for the three Derry schools.
It's been a difficult year for pupils, parents and teachers, however, the Education Minister Peter Weir gave out some stars this week when asked about progress on major school capital projects in Derry by Foyle MLA Martina Anderson.
He said: "Ardnashee School in the Foyle constituency was announced under a major capital works call and is in planning, with an approved business case of £33.92 million. The school is due on site this summer."
Mr. Weir went on to state that plans for school enhancement projects at Greenhaw Primary School and Chapel Road Primary School (announced in 2018) and at Holy Child Primary School (announced last year) are progressing apace.
"As well as the major capital works, three projects are progressing under the second call to the school enhancement programme (SEP2). Those projects are Chapel Road Primary School, Greenhaw Primary School and Holy Child Primary School. Each of those projects will see an investment of up to £4 million to improve the schools. In addition to that, there are four voluntary Youth Service schemes directly through the schools that received capital funding of £4.5 million under the two youth calls that have been made," said the minister.
The new Ardnashee School College will include a single storey school with two wings for nursery, primary, post primary and specialist subjects.
A multi-use games area (MUGA) pitch, soft play areas with specialist play equipment and a greenhouse are included in the plans.
Ms. Anderson asked if 'social clauses' are being included in the procurement contracts for the school capital projects to support apprenticeships and local employment.
She explained that the Finance Minister Conor Murphy had made social value a mandatory component of procurement contracts.
Mr. Weir said: "Certainly, for any contract, we comply with the position across the Executive as a whole. There is no particular issue with that. As for the detail of what is in a contract, I am probably not in a position to comment directly on that. We want to ensure that, across the Executive, we produce a consistent approach to that."