Donegal fishermen want mackerel quota from other EU coastal states to compensate for heavy burden of 'very poor deal'
Donegal fishermen are demanding other European Union coastal states transfer mackerel quota to Ireland to compensate for the future loss of fish traditionally taken in UK waters.
Published 27th Dec 2020, 16:44 BST

- 2 min read
Updated 27th Dec 2020, 16:48 BST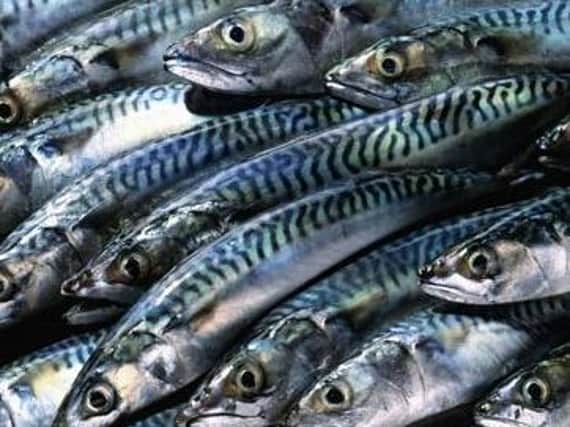 The Killybegs Fishermen's Organisation (KFO) has described the Brexit Trade and Cooperation Agreement (TCA) agreed between the EU and the UK on Christmas Eve as a 'very poor deal' for the Irish fleet.
Under its terms the EU must relinquish 25 per cent of the €650 million in fish caught by European boats in 'British' waters in each of the next five years, should the agreement be ratified as is expected.
Seán O'Donoghue, KFO Chief Executive, said Donegal mackerel fishermen, who are heavily dependent on fish taken in UK waters are bearing an unfair burden compared with other European fleets. .
Mr O'Donoghue stated: "We cannot stand idly by and allow decades of investment in developing a successful enterprise, to be sacrificed by the shape of this very poor deal."
He said Donegal's 'highly-developed mackerel fishery stands to lose out dramatically.'
"Make no mistake - we will be seeking compensation from our EU colleagues to put right this grievous wrong. We won't accept this. Moreover, we fully expect the Irish Government to deliver the requisite compensation in the form of transfer of mackerel quota from the other EU coastal states which pro rata, have seen a much less severe impact on their respective mackerel fisheries," he said.
Section five of the TCA, which deals with fisheries, runs to 14 pages, and sets out in fine detail the legal requirements around the sovereign rights of coastal states that will be exercised by the signatories.
Four annexes set out the rolling share of fish stocks between the EU and the UK over the next several years by species.
The British share of Western Mackerel is much higher than the EU's while the European share of North Sea mackerel is much higher than Britain's under the terms of the TCA.
According to the EU: "New arrangements ensure sustainable management of shared fish stocks in EU & UK waters, respecting both parties' rights and obligations as independent coastal States.
"Transition period of 5.5 years during which reciprocal access rights to fish in each other's waters remain unchanged, with gradual transfer of EU quotas to the UK, taking into account the need to preserve marine resources and the activities of fishing communities reliant on those waters."