Millennium Forum facing potential significant funding cut from Derry & Strabane Council
It is understood the Millennium Forum in Derry will face a significant cut in its budget from Derry City and Strabane council.
Published 8th Feb 2023, 14:03 BST

- 3 min read
Updated 8th Feb 2023, 14:03 BST
People Before Profit Cllr Shaun Harkin revealed a figure before being interrupted by Cllr John McGowan, Chair of the Business and Culture Committee as the information was 'in confidential'.
Councillors had been receiving a deputation from Martin Bradley, Chairperson, Derry Theatre Trust and David McLaughlin, Chief Executive, Millennium Forum.
Councillor Harkin subsequently asked if 'potential cuts' to the budget would lead to job losses or wage cuts for staff.
He said: "Will there be people who may lose their jobs and will it mean people's pay is reduced? I think these are very serious issues for us to have an understanding of."
The Foyleside councillor also asked if there were other organisations beyond the council who could support the Forum with its work.
Martin Bradley, Chairperson, Derry Theatre Trust replied: "We are looking at efficiencies right across the theatre, our overheads and costs and we can't rule anything out."
David McLaughlin, Chief Executive, Millennium Forum added: "We were slightly disappointed that a decision was made with regards to the cuts before any consultation happened. Basically the cuts happened and then we had a bit of consultation.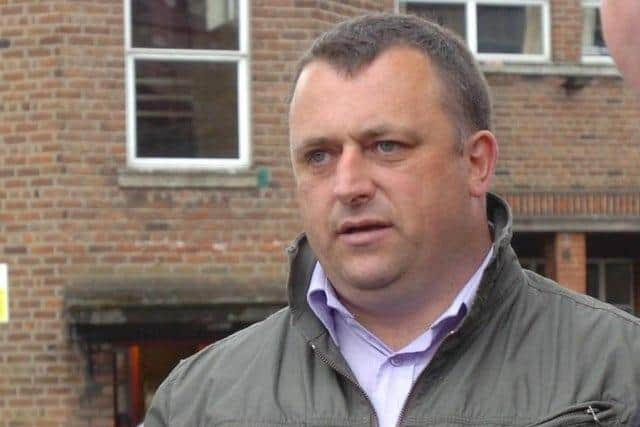 "I take a lot of comfort from the fact we have had a number of discussions over the last week and a half with senior officers and they have listened sympathetically to our position moving forward.
"We are reasonably confident we should be able to absorb the cuts that have been recommended this year but at this moment any cuts that would be recommended for the 2024/25 years would put us in an extremely difficult position and I suppose the council need to make the decision whether they want to support the theatre going forward or not."
Responding to the question about support from other organisations, Mr McLaughlin said: "We obviously have grants that come from the council and the Arts Council and to be fair ourselves and a lot of other arts community groups and the council over the last three or four years have been very strong in their approach to the Arts Council and the Department for Communities with regards to, for want of better words, the perceived East/West division in funding."
"I believe we have been reasonably successful in that but the problem is we we're only just starting to make inroads into it."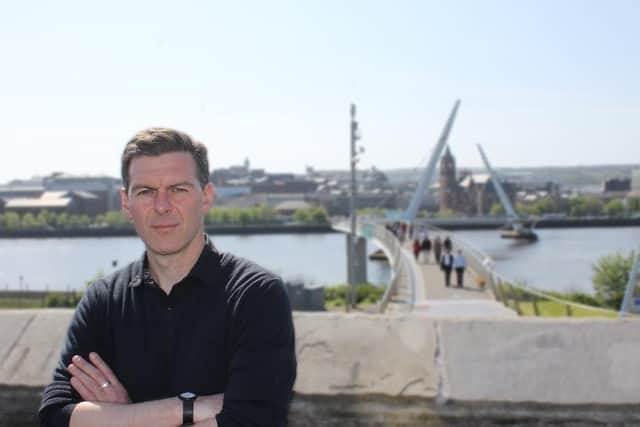 Committee members heard that 292,500 people had been through the Forum's doors in the last year with the theatre providing £11m in economic benefit to the city and having a turnover in 2022 of £2.4m.
Chair, Colr John McGowan described the Forum as 'an asset' to the city, welcoming the turnover and recovery made since the pandemic.
SDLP Colr Rory Farrell asked if there were any live business cases or funding applications for enhanced support from the Arts Council?
David McLaughlin explained: "From the Arts Council perspective the funding rounds seem to get later and later. The funding for this year from an application process doesn't close until February 20 which clearly means no decisions will be made for the period from April 1.
"We have to make that assumption, with no government in place, that in the best case scenario this year we would be looking at standstill funding."
Martin Bradley added: "There's a lot of work going on with the Department for Communities and there is a strong input from the North West. We are pushing very strongly and this time there is a genuine attempt to make inroads into the East/West disparity."
Independent Councillor Gary Donnelly commented: "There's been a lot of talk about disparity of funding but what we don't want to see is a disparity in cuts.
"If people are going to impose cuts then they have to be consistent. If there were potential cuts and it could be proved that these cuts could lead to job losses or potential health and safety issues then I'm sure if you made your case again to anyone making the cuts then you just never know there may already be a precedent set."