Three Altnagelvin COVID-19 admissions; hospital 3.44% over capacity
Three people were admitted to Altnagelvin with COVID-19 on Wednesday, according to figures released by the Department of Health this afternoon.
13th Jan 2022, 3:17pm
- 1 min read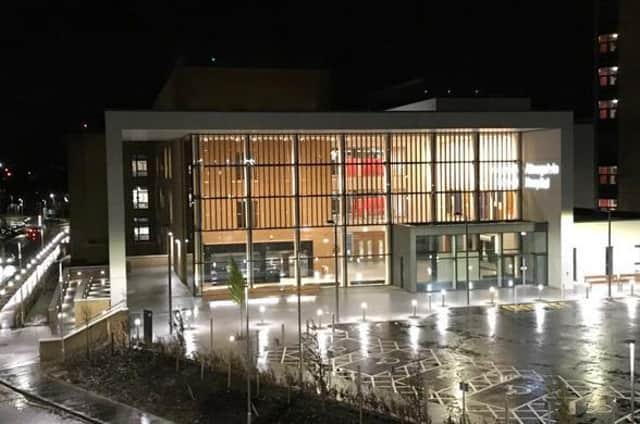 Altnagelvin Hospital
The age ranges of the patients were as follows: 20-39 (one patient), 40-49 (one patient) and 60-69 (one patient).
Figures show 74 people were being treated as coronavirus inpatients across all Western Trust hospitals at midnight on Wednesday.
Six (54.55%) out of eleven ICU beds at Altnagelvin were occupied by patients with COVID-19; four (36.36%) were occupied by non-COVID-19 patients; and one bed (9.09%) was free.
Five patients were being ventilated - four were COVID-19 patients.
In terms of general occupancy 12.89% of beds at Altnagelvin were 'COVID-19 occupied', 82.81% were 'other occupied' and the hospital was 3.44% over capacity; 4.30% were 'awaiting admission.'