Derry ahead of the curve in climate battle though global warming effects are already being felt locally, say Derry MLAs
Derry has been ahead of the curve in tackling climate change, it was claimed this week, as MLAs debated new climate crisis legislation at Stormont.
14th May 2021, 5:54pm
- 1 min read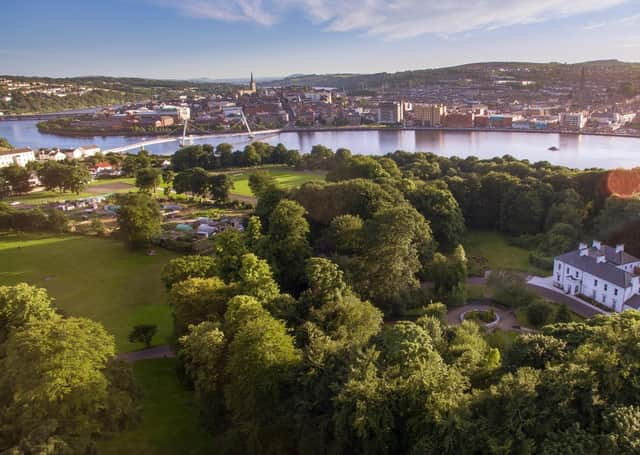 SDLP MLA Mark H. Durkan was among those supporting Green Party MLA Claire Bailey's Climate Change Bill which would commit the north to transitioning to a net zero carbon, climate-resilient and environmentally sustainable economy by 2045.
Mr. Durkan pointed out how his own home town had already committed to the target.
"Derry City and Strabane District Council has taken action and declared a climate emergency.
"It has spearheaded the first council climate adaptation plan in the North and has already launched its climate pledge, which commits the city and district to net zero greenhouse emissions by 2045. Vitally, the council has recognised that climate change is not only a global but a transboundary issue.
"It has developed the first regional energy strategy in Ireland and has an emerging multi-sectoral north-west climate action plan," he said.
Sinn Féin MLA Martina Anderson said the effects of global warming were already having tangible local impacts in Derry.
"In Derry and the north-west, we have already seen the impact of severe weather, with flash flooding and, at times, scorching heatwaves and storms that have been battering more relentlessly over the last decade. In August 2017, 70 millimetres of rain — around 63% of the rainfall of August — fell in just nine hours, and homes, businesses, agriculture, infrastructure and habitats were destroyed," she said.