Derry model Joanna Cooper speaks of her 'lovely' mum's dementia diagnosis as she becomes The Alzheimer's Society of Ireland's Denim Day for Dementia ambassador
Derry model Joanna Cooper has spoken of her mother's diagnosis of dementia at the age of just 62, as she was named as the The Alzheimer's Society of Ireland's Denim Day for Dementia ambassador.
Published 31st Jan 2023, 12:57 BST

- 3 min read
Updated 31st Jan 2023, 15:00 BST
The former Miss Universe Ireland is calling on everyone to support the fundraising campaign on Friday, March 3, to
raise funds for vital dementia supports and services.
Joanna, The ASI's Denim Day for Dementia ambassador, is asking members of the public to don their denims – to the crèche, their school, their place of work or wherever they are – on the day and donate to support families impacted by dementia.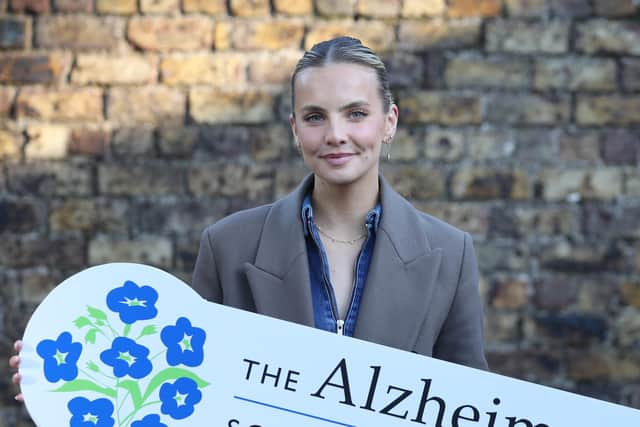 Joanna has a personal connection to the condition; her mother Terri was diagnosed with dementia in 2021. Joanna has teamed up with The ASI in the hopes of helping others who the condition has impacted.
Joanne said: "I'm honoured to team up with The Alzheimer Society of Ireland and show my support for Denim Day for Dementia which will help thousands of families living with dementia in Ireland. I know first-hand the struggles families go through when their loved one has
dementia; how emotional and challenging it can be. My lovely mum was diagnosed with the condition at the age of 62. My mum was always the life and soul of our family; she loved
being a granny and doted on her grandchildren.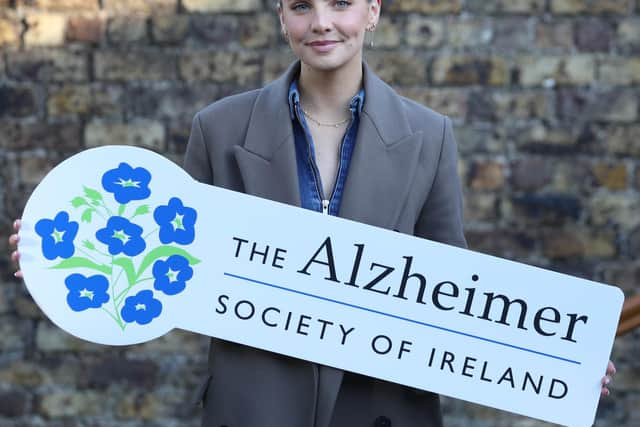 "I rarely share anything personal online, but I felt it was important to share my family's dementia experience; even if it helps just one person in a similar situation feel less alone and to know that there are supports out there and how to get them. Each year, over 11,000
people develop dementia. That's at least 30 people every day, and anyone can get dementia - even people in their thirties, forties and fifties. This is why fundraising campaigns like Denim Day for Dementia are vital; by signing up for a Denim Day pack on Alzheimer.ie, you'll be helping The Alzheimer Society of Ireland continue their work in raising much-needed funds and awareness for people living with dementia. Let's all get out there on Friday, March 3 and wear our denims to support this worthy cause."
This is the sixth year the popular fundraising campaign has been running; it was cancelled in 2021 due to the Covid-19 pandemic.
To get involved, members of the public are encouraged to order their free Denim Day for Dementia pack by registering online at www.alzheimer.ie or by contacting The ASI's Fundraising Team at [email protected] or (01) 207 3800.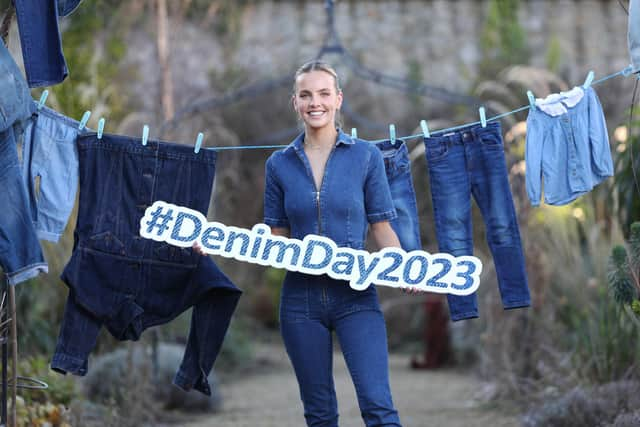 The ASI, which covers the 26 counties of the Republic of Ireland, needs to raise €3.2 million yearly just to maintain much-needed supports and services, including National Helpline, Day Care, Day Care at Home, Home Care and Family Carer Training to help people with dementia and their struggling families. This campaign aims to raise €30,000 to support families living with dementia nationwide.
An estimated 64,000 people are living with dementia in Ireland, and one in 10 people diagnosed with dementia in Ireland today is under the age of 65. Dementia which occurs under the age of 65, is often referred to as young-onset or early-onset dementia.
The ASI Head of Fundraising, Mairéad Dillon, said: "We're so pleased to welcome Joanna Cooper as The ASI's latest ambassador and extremely grateful she is supporting our 2023 Denim Day for Dementia Campaign to help raise vital funds for families living with dementia. We thank Joanna for sharing her story as we continue to bring the conversation around dementia to the forefront."